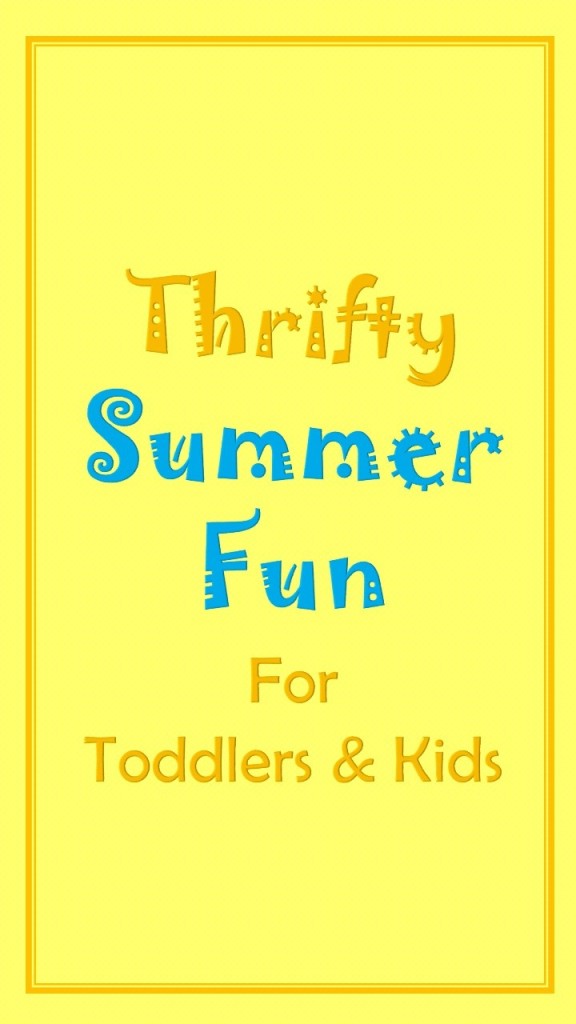 This past week I was excited to have one whole week of warmer weather. It was so nice to not hear the furnace running, and instead have windows open.
One of my favorite things about our home is that we have a large completely enclosed deck off our kitchen. This feature is perfect for my two year old. The deck is like having my kitchen extended.
I can send my son out to play, yet I can see him from my kitchen window and patio door. We can talk to each other. He's in his glory playing outside, and this mama is getting work done. It's a win, win!!
This week I put his bike out on the deck, a little lawn mower, a large bottle of bubbles, a few balls, a shovel to dig in the dirt, just to name a few.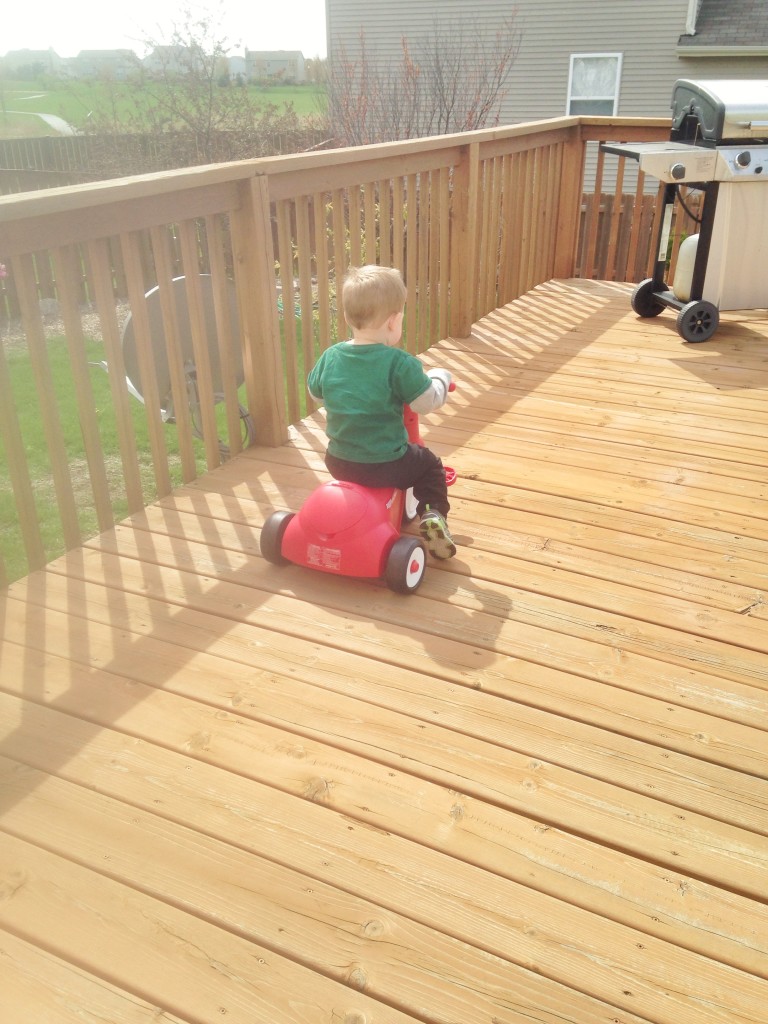 And did I mention, I also get a good workout in as I run outside and down the deck steps a million times to retrieve whatever item got dropped or thrown over?
Thursday was a really warm day. It actually reached 88 by us. I got a kick out of Facebook status' that read, "I don't want to hear any complaining about this warm weather after the winter we had." Did you see some of those too?
I was busy pulling things together for a garage sale and wanted to keep my son entertained and cooled off at the same time. So I pulled out a cooler that we had and filled it with water.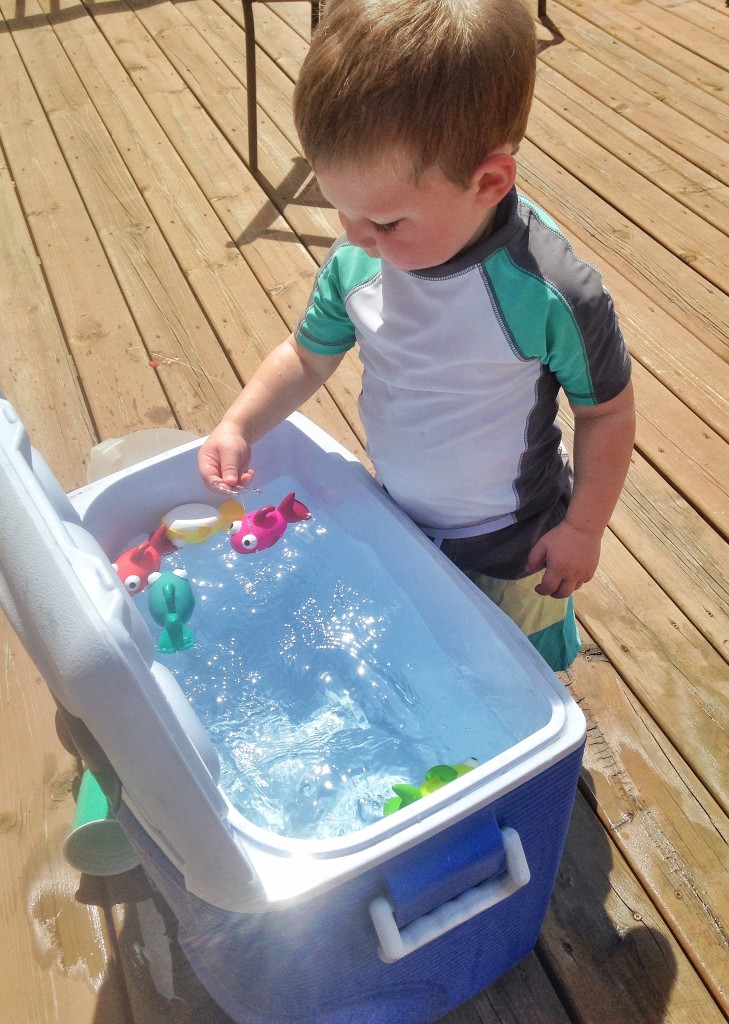 I gave my son a pitcher, some bath toy fish with a little fishing pole, and a plastic cup. He loved it.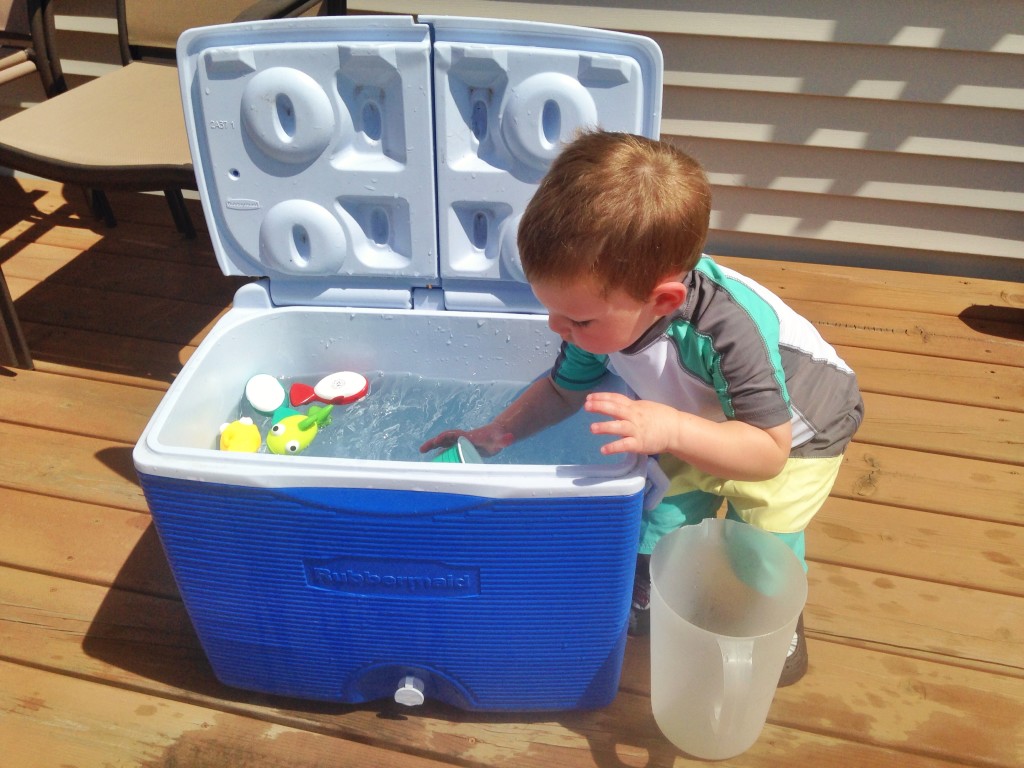 Best thing yet, it didn't cost me any money! I used things that I had around the house.
And then this weekend, as my sister and I were having a garage sale, I pulled the cooler to the front of the house and my five year old niece kept herself entertained for quite awhile.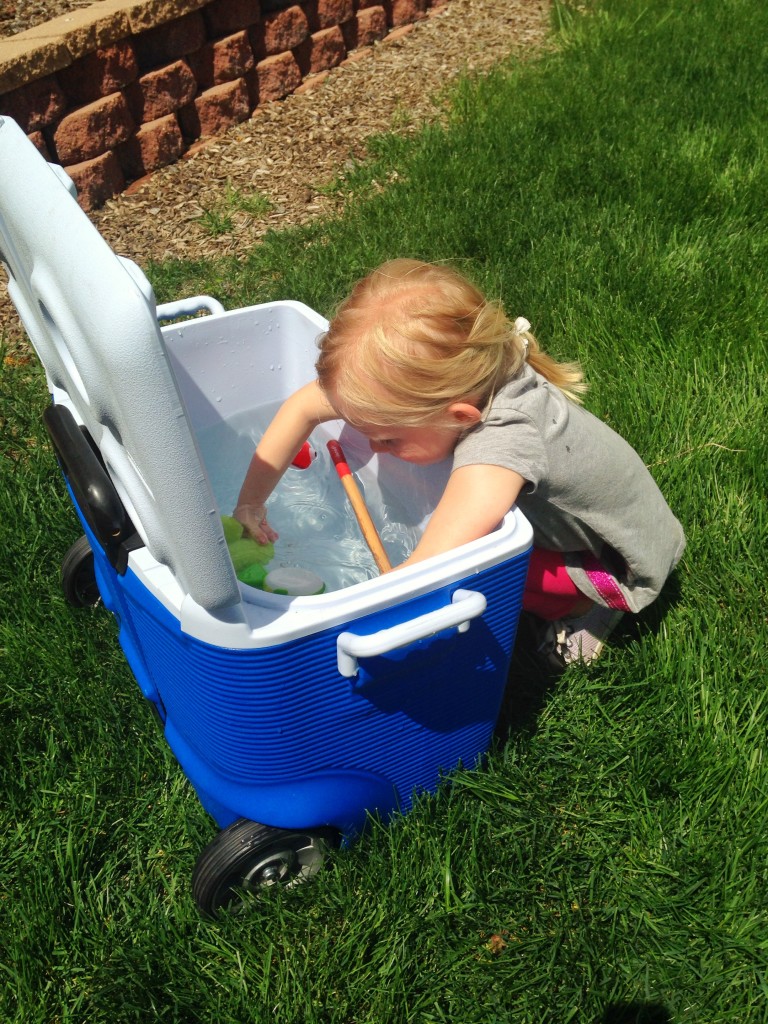 What are some thrifty fun ideas you have for kids? Would love to hear them!!
Featured At:

by

Related Posts via Categories