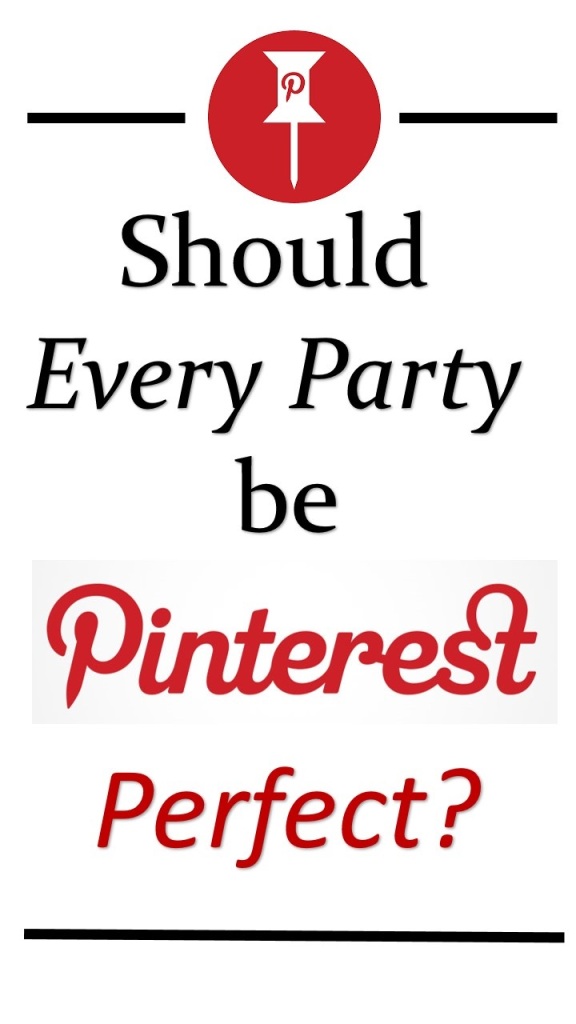 I love Pinterest. Anytime I am looking for a "how to" tutorial, I turn to Pinterest. Need a meal idea? No problem! Pinterest boards come to the rescue. Am I looking for a way to keep my two-year old occupied, Pinterest has the answer. So a couple weeks ago when I started planning our Gender Reveal Party for our little miracle baby, Pinterest was the first place I looked to for ideas.
Yet in the last couple weeks I have been busy canning apple pie fillings and applesauce, dividing 120 pounds of chicken up between four household with my sister, and attempting to turn some of my 35 pounds of chicken into freezer meals.
On top of that I was busy taking care of my husband, who was home from work for a week with painful shingles. Then my son came down with the stomach flu (which lasted 8 days), and in the middle of those 8 days it was inevitable that I too would have the stomach flu for a weekend.
Oh, ideas raced through my head. I dreamed of all the super cute ideas I saw on Pinterest. I thought about having a bakery make a super cute cake for us (until I realized I really didn't want to spend $40+ for something that was just going to get eaten anyway).
But reality set in. Two days before the party, my two year old and I were finally able to emerge from our shut-in status to venture out shopping. All Pinterest ideas were put aside and I voted for simple.
As family left our house after the party, and as I sat looking at the mess around me, the only thought I had was, "I am so glad I kept this party simple."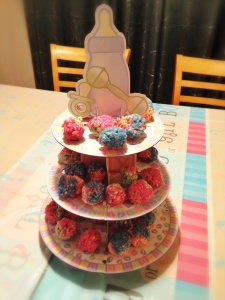 Our only decorations ended up being the "Boy or Girl" table covers, plates and napkins I had found at Walmart, along with a little "Baby" cupcake stand. I admit, I did have some streamers and balloons to hang, but I ran out of time. The night before I knew getting sleep was more important than exhausting myself by staying up too late decorating, and before the party we had a visit with my son's birth family. It ran a little longer than I planned for, which left my scrambling to finish last minute food preparations.
My menu was simple appetizers and dessert. Though I admit, the cake took way longer to make than I thought…though it didn't help that I only have one 9″ cake pan to make multiple layers in. (And quite honestly, I am not a cake decorator…so no pictures will be shown!)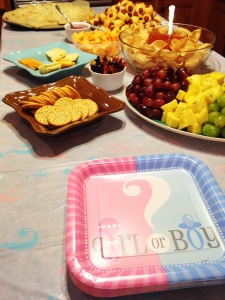 Even our beverages were kept simple: some pop we had left from a previous party, coffee and water. My family drinks mostly water anyway, so why do we feel the need to make sugary beverages for parties anyway?
Yes, I did find a lot of cute, amazing ideas on Pinterest, yet I was still so glad I kept it simple.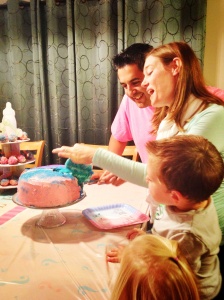 When it was all said and done, the party served it's purpose: the gender of our miracle baby was revealed, we were able to share the celebration with family, and I didn't work myself into complete exhaustion trying to do too much.
Was the party "Pinterest Perfect"? Not by any standard! However, the party was perfect for us, and that is the most important.
You May Also Like:
Our Family is Growing by Two Feet                              A Simple Curious George Birthday
Curious George Birthday Party Food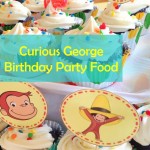 by

Related Posts via Categories