Jump to recipe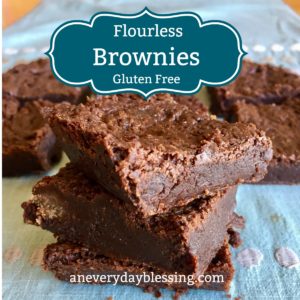 Welcome to "Wheat Free Wednesday"! Raised on "normal" flour, I've had a hard time adjusting to the taste and texture of gluten free flour blends. I am also not a fan of the cost of gluten free flours. So I am on a mission to find recipes that use "normal" wheat free ingredients that most people would have in their pantry anyway. Wheat Free Wednesday's will be days I am sharing some of our favorite recipes.
Today, I'd like to share with you our favorite brownie recipe. Whether you are are gluten free or not, you will love these. We love serving these brownies hot with ice cream or apple crisp.
If served hot, these brownies will still be a little bit gooey, but oh so delicious. Given a chance to cool completely, they will coagulate and will be easier to cut.
And here's a little tip when cutting brownies of any kind. Use a plastic knife. The brownies won't stick to the plastic knife and you will have a cleaner cut.
Flourless Brownies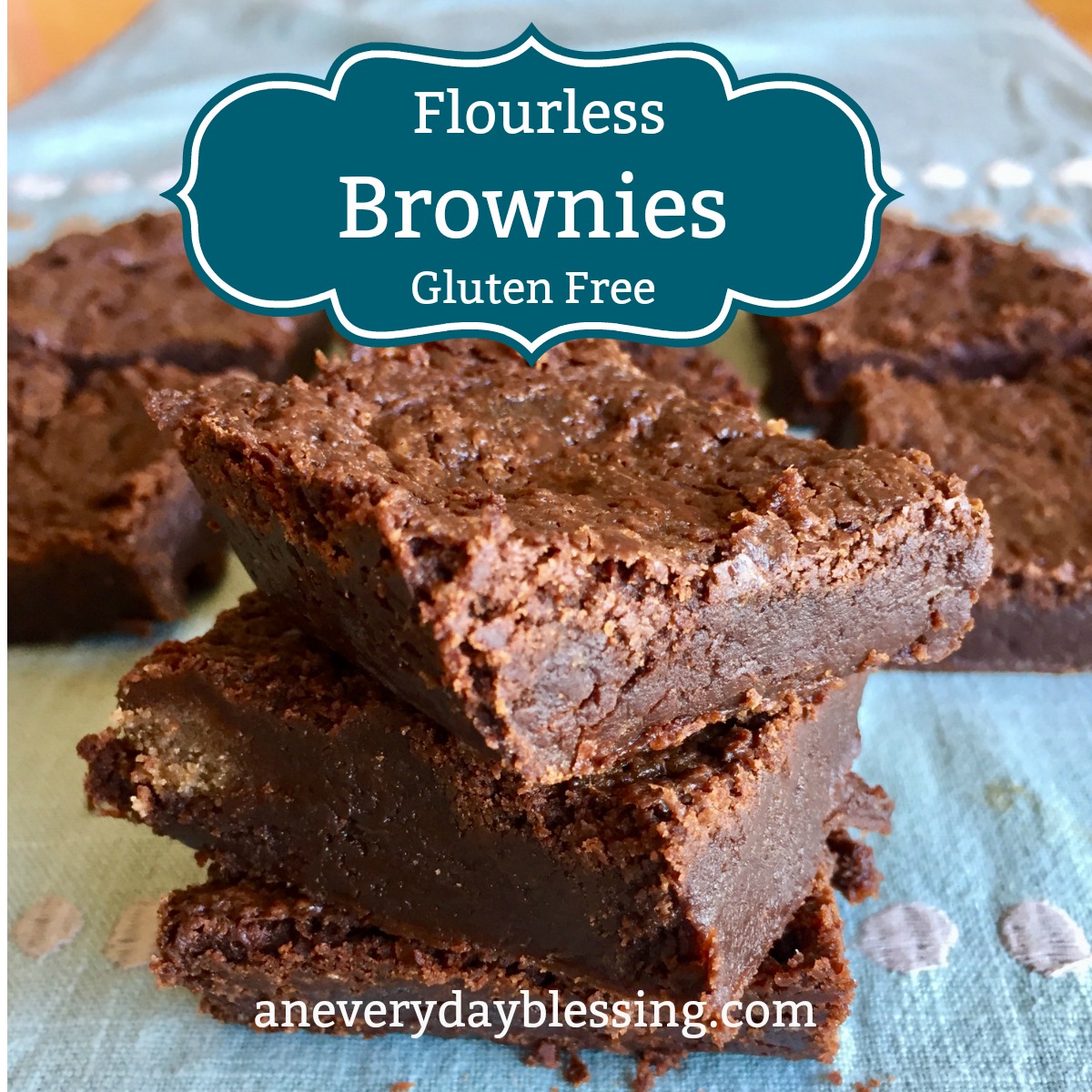 Ingredients
1/2 cup butter
1 cup brown sugar
1/4 cup cocoa powder
1/4 cup cornstarch
1 tsp vanilla
1/2 tsp salt
1 cup chocolate chips
2 large eggs, beaten
Instructions
Preheat oven to 375 degrees. Lightly grease an 8x8 baking dish.
Place butter and sugar in a large skillet. Heat over medium heat until butter is melted.
Add remaining ingredients, except for the eggs. Remove from heat. Mix ingredients well.
Add eggs. Make sure to mix them into the batter well.
Pour mixture into a greased baking dish. Place into oven. Reduce heat to 350 degrees. Bake for 30 minutes.
Serve hot for gooey deliciousness. Let cool completely if you want to cut into bars that hold together well.
© 2023 Copyright

You May Also Like: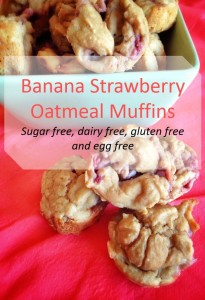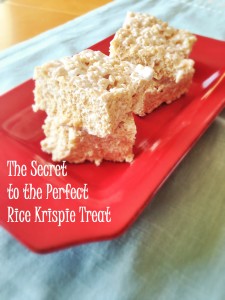 Linked Up at Make it Pretty Monday

by

Related Posts via Categories