This post may contain affiliate links as a means to support this blog. You may view my disclosure policy here.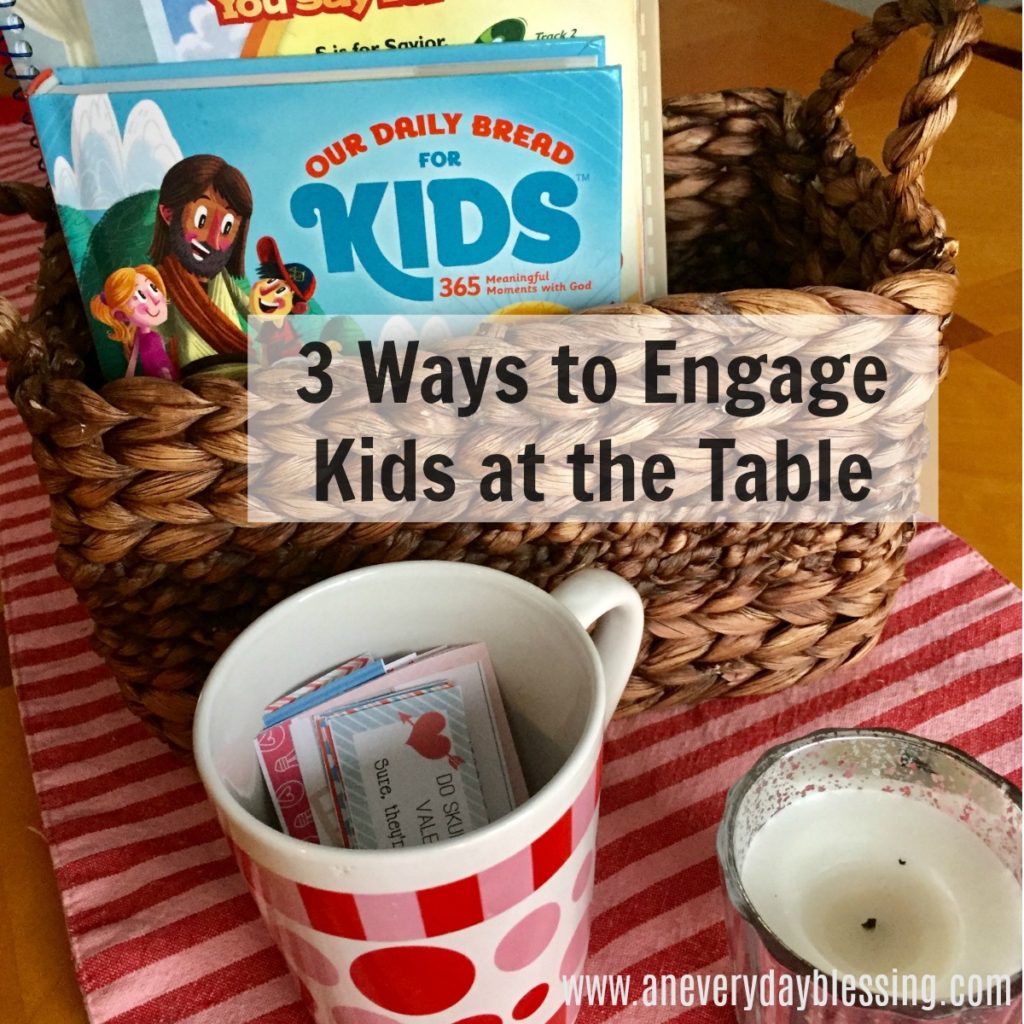 Meal time is such an important time of the day. It's a place for the family to gather, a time for the family to connect. I want the table to be a place where my kids feel like they can share about their day, no matter what may have happened.
There are three ways we have began to engage conversation at our table.
Breaking the Ice with Jokes
Sharing jokes is a new meal time tradition for us. I started keeping a mug on the table, filled with "lunch box jokes" I gathered from Pinterest. Everyone chooses a joke from the mug and we share it with each other. Of course, the jokes are so corny, but it always brings a smile, if not a giggle.
You can Follow my "Kids Jokes" Pinterest Board here.
Cultivating Conversations
There are three questions that I started asking my boys most nights at the dinner table.
What made you happy today?
What made you sad today?
What made you laugh today?
Sometimes these questions have a little variation. Like, "What made you cry today?" or "What is something silly that happened today?" There are days I might ask, "What is one thing you can be thankful for today?" But these questions always spark conversation.
Having a 5 and 2 year old, I never quite know what will be said. Their answers may seem trivial to me, yet asking these questions have let my boys know that I care about them and what happened during their day. My 5 year old has even begun asking me these questions, even if I hadn't asked them yet.
Sharing Appreciation
On the days that my husband is home for dinner, he will often say, "Name two things you love about each person at the table" or "Tell each person why you are thankful for them". I love this meal time tradition, as we take time to encourage and build one another up.
Chime in! What are some meal time conversations you purpose to have around your table?
You May Also Like
How to Recharge & Find Me Time                Marshmallow Popcorn (& Valentine Printable)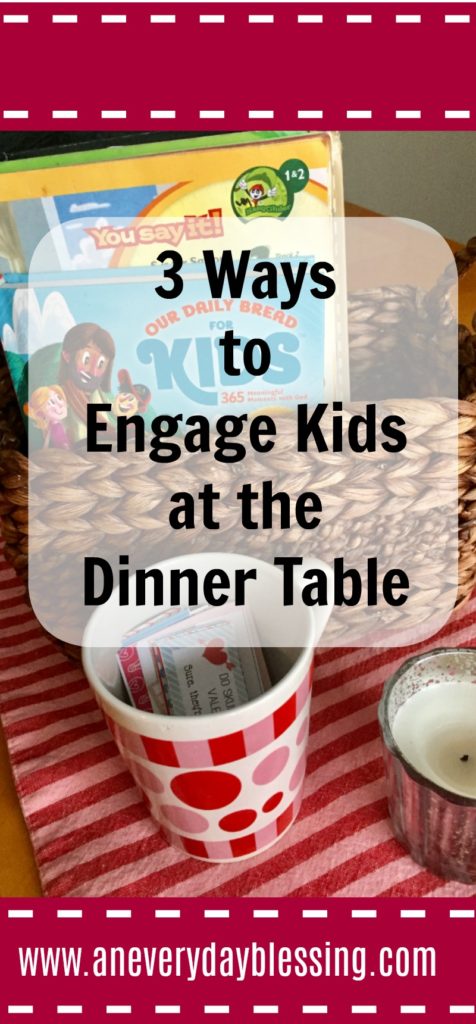 by

Related Posts via Categories