Just thought I would do a quick post about a few things I am absolutely loving this week!
The first things are the ones that are growing in my backyard…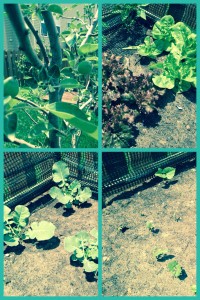 1.  Apples growing on our apple tree. Just so you know, these are not apples on the new tree we just planted a few weeks ago. (I wouldn't be too excited about that because the first year you're suppose to not let them grow anyway). These are from a tree that the previous owners put in. Last year it didn't yield any fruit. Saturday my niece and I counted 16 Macintosh apples growing. I just can't wait for these to be ready for picking!!
2. My growing garden! My lettuce, broccoli and peppers are shooting up. You have no idea how excited I am to see the lettuce doing so well! I've tried it before and it just didn't work for me, so I am so glad that it is looking so good.
Side note: I am NOT loving the fact that something is getting to my green beans! Look at how sad they look in that last picture above? We even put them in a raised bed that is also caged. I need my husband to set up cameras or something so I can figure out what animal is getting in. I would really love fresh green beans come the end of the Summer thank you!
My next favorite thing would be baby birds.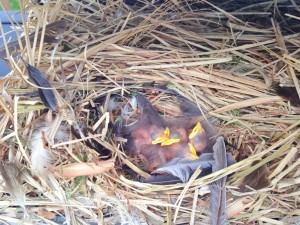 Okay, I admit I am not fully loving this. I mean, these birds made a huge nest in my grill! (You can check that picture out on Instagram). But I thought it would be fun to share with you. And it was a great (little) teaching moment for my son and nieces when I discovered that the birds had hatched.
Lastly, I am loving that my clematis is bursting with flowers.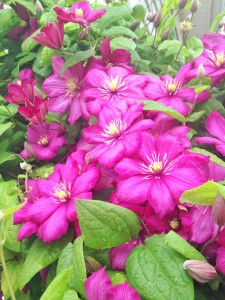 This flowered well last year, but I do not remember having THIS many flowers on it. And there are so many buds that have yet to bloom. One of my favorite things about our clematis is that it blooms all Summer long, so I get to enjoy this beauty for a few more months!
You May Also Like: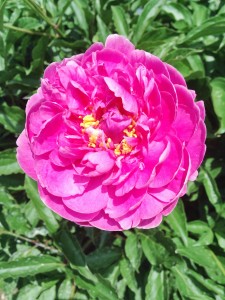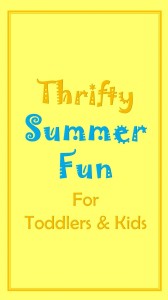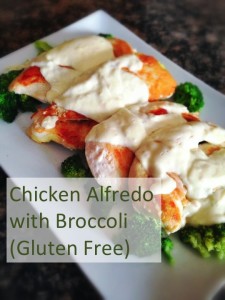 by

Related Posts via Categories