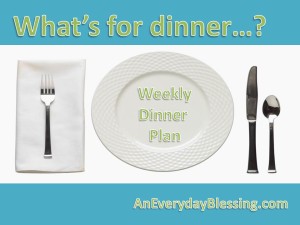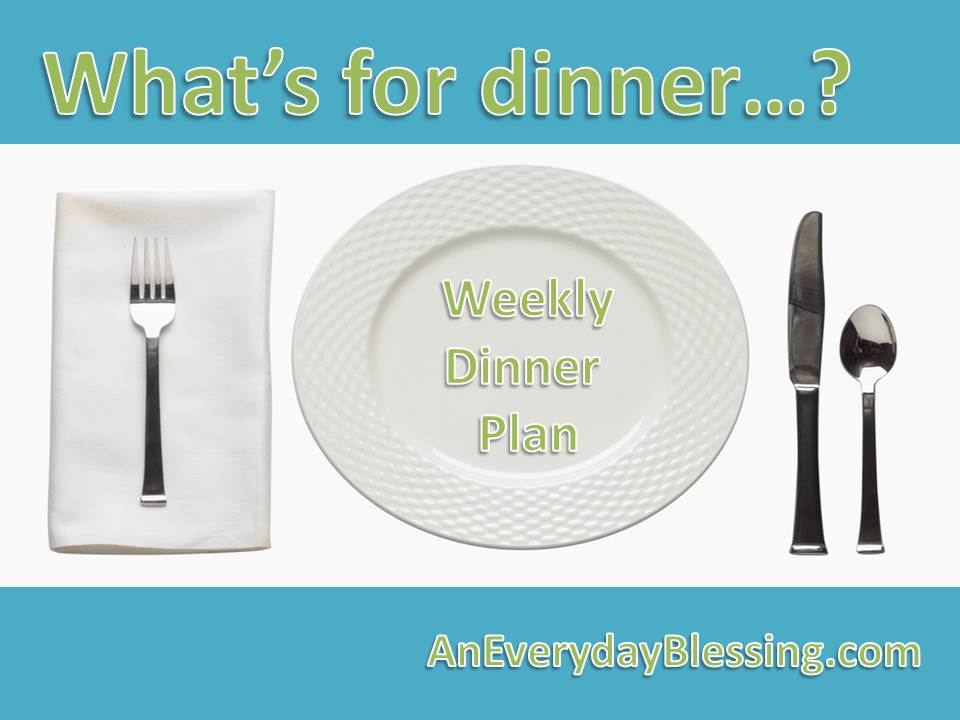 Today my family begins Week 2 of a dairy-free meal plan, and I'm happy to say I have several ideas for the next week too. Oh, it is incredibly hard looking past all the recipes filled with cheesy goodness that are pinned on Pinterest, but it's amazing how many dairy-free meals I can find when looking for them.
Here's what we have for this week…
Thursday – Lemon Chicken Orzo Soup from Cooking on the Front Burners
Friday – Beef Fried Rice
Saturday – To be determined
Sunday – Beef Taco's with brown rice and fresh fruit
Monday – Dinner Out to celebrate our anniversary!
Tuesday – Meatloaf with mashed potatoes and green beans
Wednesday – leftovers

by

Related Posts via Categories