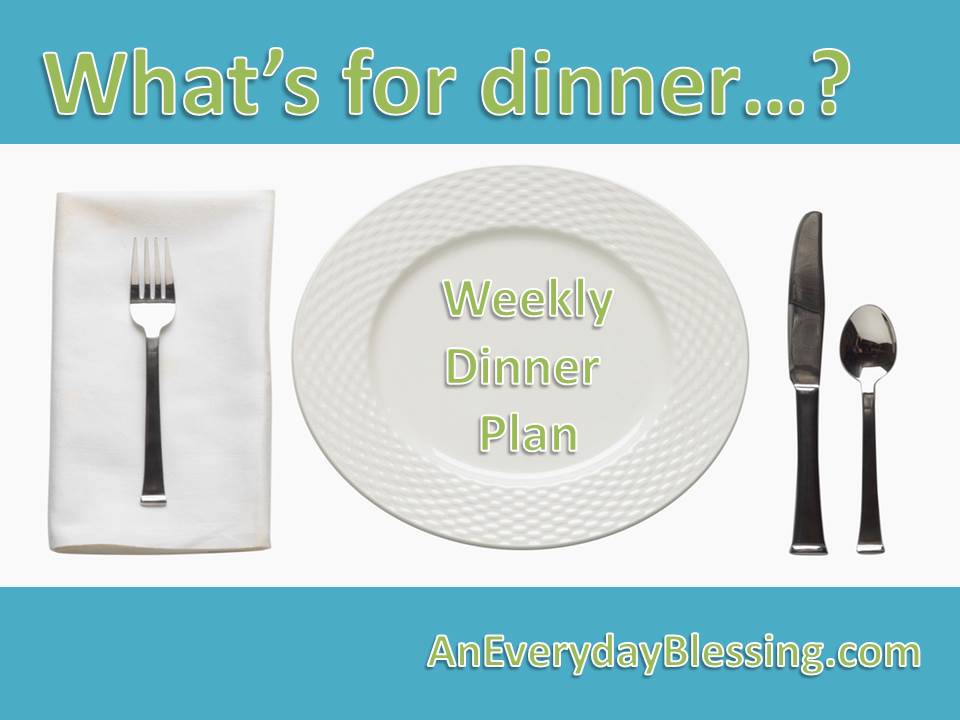 It's been a few weeks since I last posted our weekly dinner plan. The last few weeks have been crazy to say the least. I am drained! Completely wiped out. And that's okay.
We have had a great couple of weeks celebrating the resurrection of our Lord, followed by my son's birthday. Creating memories with family is well worth the exhaustion. Although I probably wouldn't be so exhausted if my son would just start sleeping through the night again…
This week I am excited to have a second attempt at creating a White Chicken Enchilada Casserole. I made one this past week, and it actually was quite delicious (ask my two year old…he kept saying "it's AHHH-Lish-OUS" while eating it), but I wanted to change one thing to it to make it more enjoyable for my husband. Hopefully I will be able to share this new creation with you soon!
Here's what we plan on having this week….
Thursday:  Italian Dinner (at a local Christian school)
Friday:  White Chicken Enchilada Casserole
Saturday:  Leftovers
Sunday:  Roast Beef with mashed potatoes and green beans
Monday:  Broccoli Cheese Soup
Tuesday:  Tangy Apricot Chicken with rice and broccoli
Wednesday:  Leftovers
What about you? What's on your dinner menu this week?

by

Related Posts via Categories