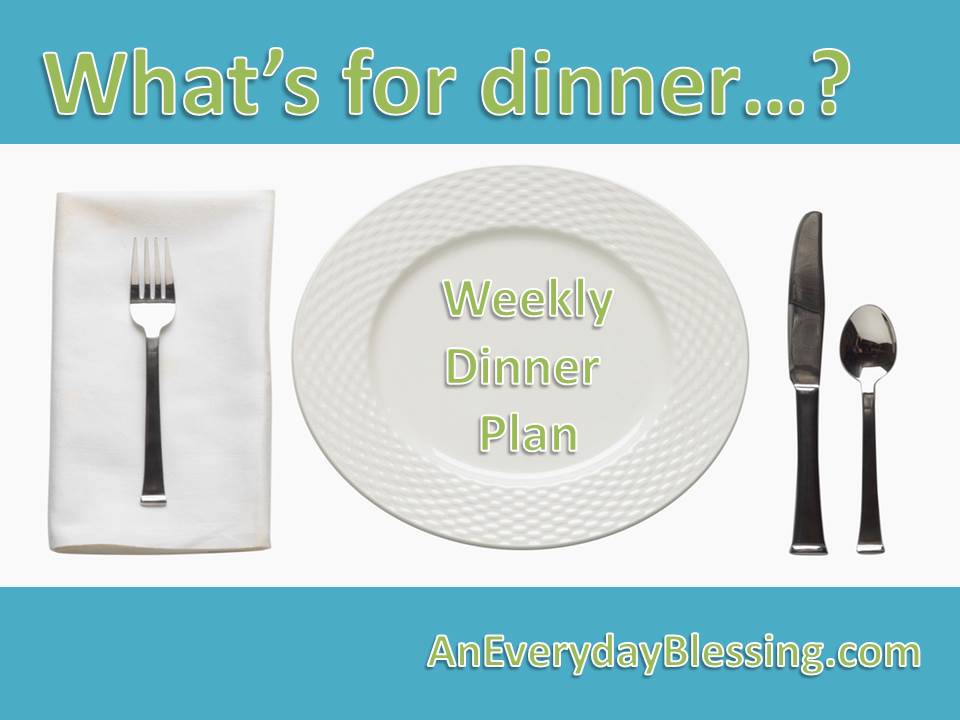 Today I am starting Week 4 of a gluten free diet…sort of anyway! This has been challenging for sure. I do great during the week, and then the weekend comes…
So this weekend I am determined to do better. I think my most challenging meal will be Friday, depending on where my husband wants to eat dinner. I may just have to make something for myself so I can fully stick to a gluten free diet!
I realized after I put my list together and did my grocery shopping and this week's meals are a little heavy on rice. My husband could eat rice every day of the week. Me…not so much! So one or two of these meals may be changed, but for now, here's my meal plan and I'm sticking to it!
Thursday:  Grilled Chicken and Broccoli with Alfredo sauce, served with salad
Friday: Family Night Out at a Bulls Game!
Saturday:  Date Night with my husband
Sunday:  Oven Baked Chicken Fajitas (served either over rice or on corn tortillas), with fresh fruit and veggies
Monday:  Beef Stir Fry
Tuesday:  Slow Cooked Bourbon Chicken
Wednesday:  Breakfast for Dinner (and I think I'm going to try these Sweet Potato & Zucchini Fritters from Averie Cooks!)

by

Related Posts via Categories