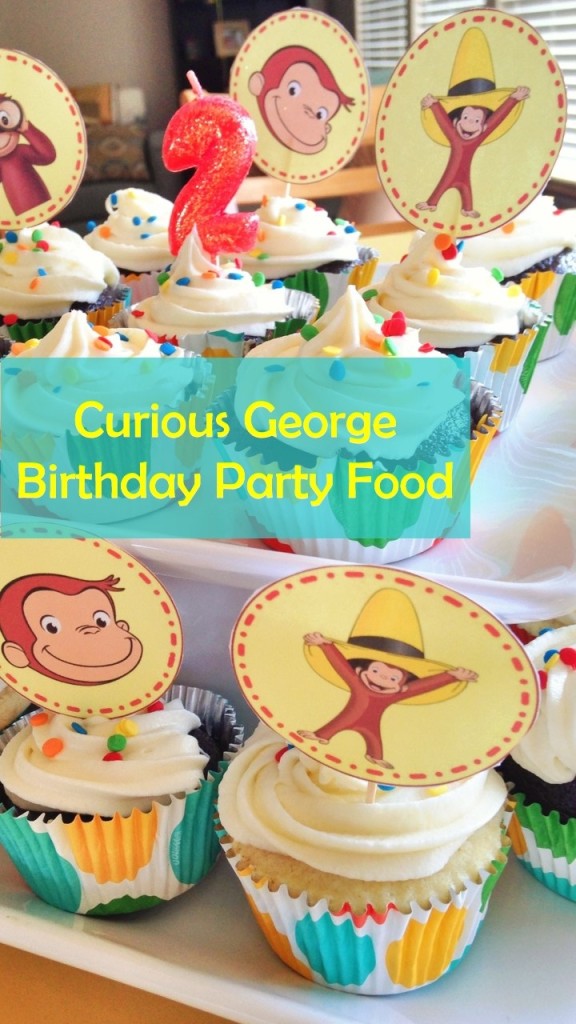 Last Saturday I threw a Simple Curious George Birthday Party for my son's 2nd birthday. Yesterday I shared our simple party decorations, and today I thought I'd share our simple party menu!
Appetizers
Sadly, I somehow missed getting a picture of our appetizer table. But this is what we had…
Homemade Queso Dip (recipe coming soon)
Chips and Salsa
Spinach Dip with Hawaiian Bread
Veggie Tray
Mexican Cheese Dip (the one with cream cheese, beanless Chili and Mexican cheese)
Main Meal
For our main meal I decided to have a taco theme!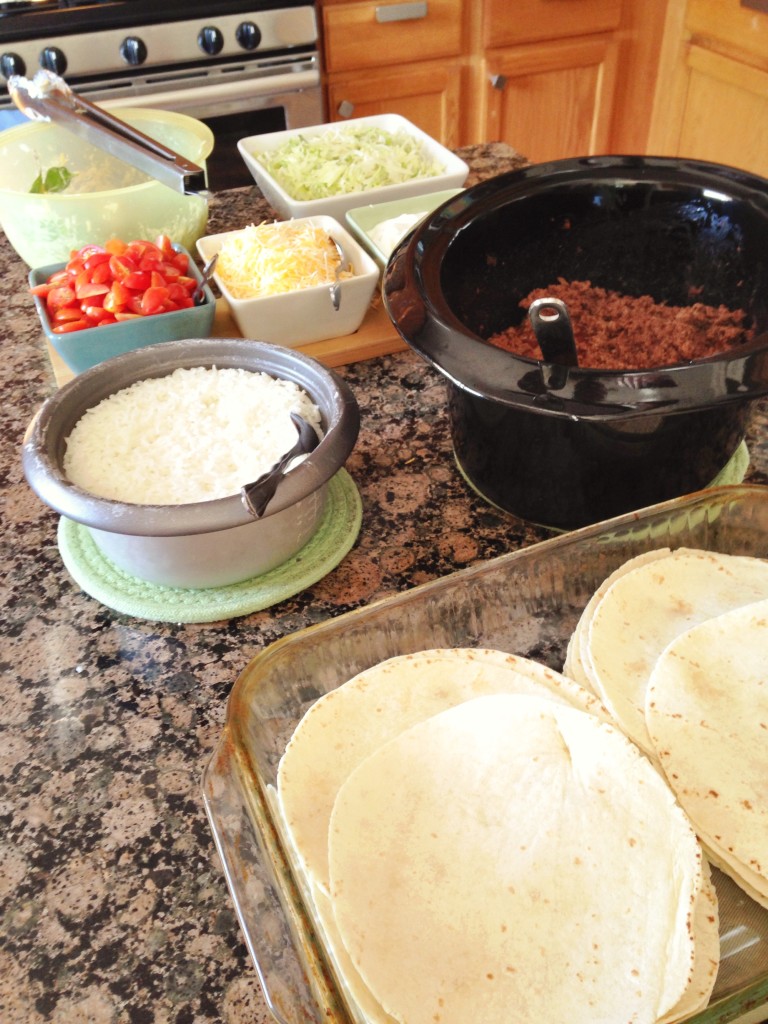 I made both soft shell tacos, as well as some Baked Tacos. My husband always wrinkles his nose when I want hard shelled tacos, so I was so surprised how many people were excited to have them!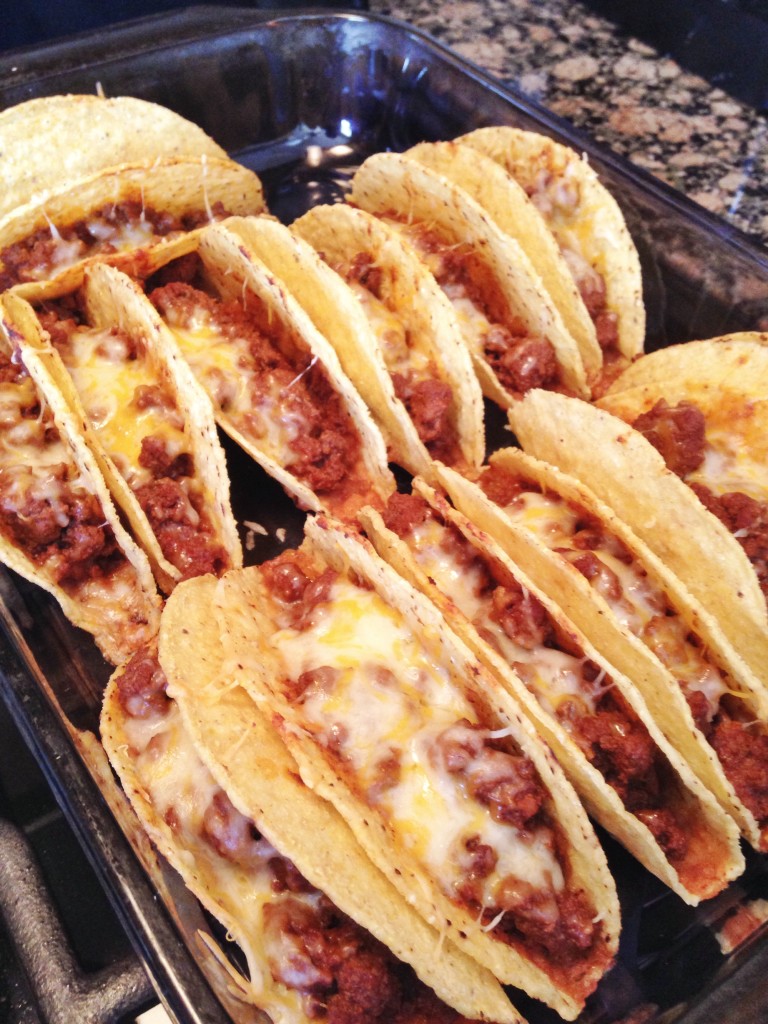 For side dishes I made some rice and my sister brought a crockpot of homemade refried beans. I also made this awesome Fruit Salad. It was a huge hit!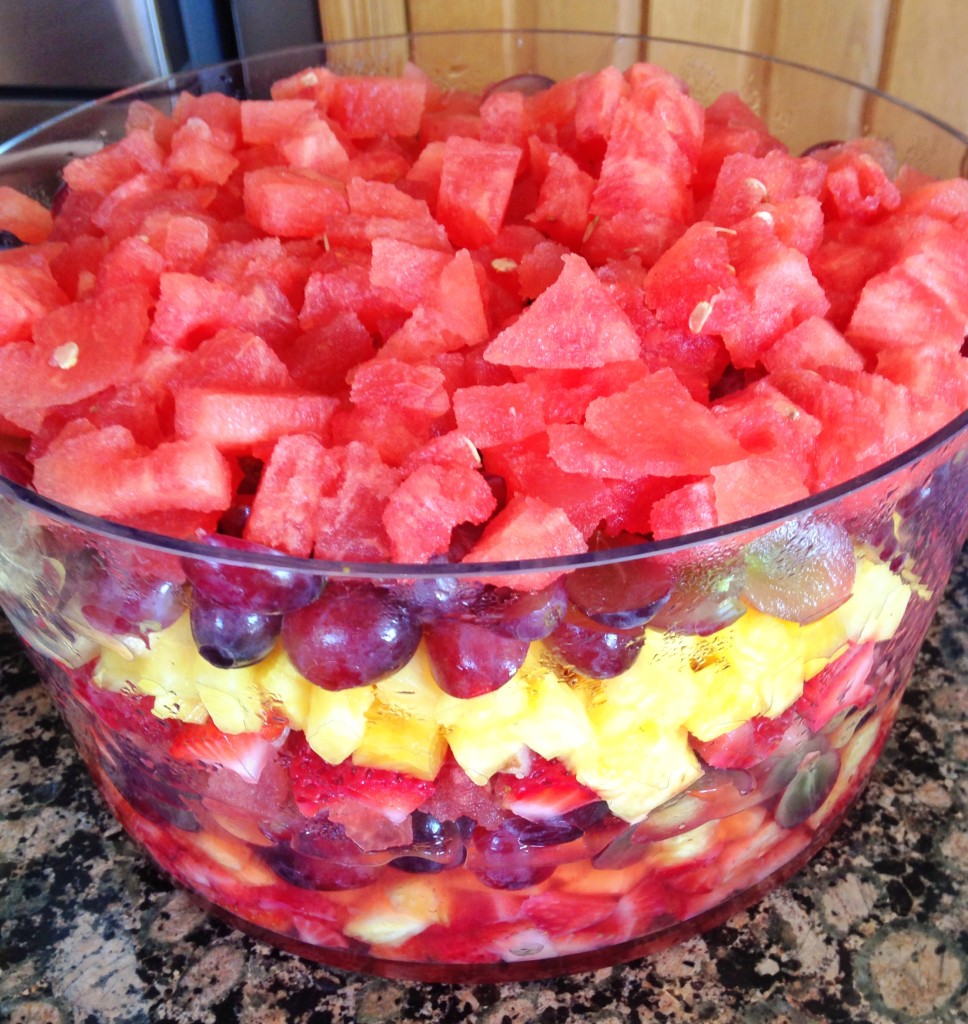 Dessert
For dessert I made some delicious cupcakes….both chocolate and vanilla (my favorite recipes will be coming soon).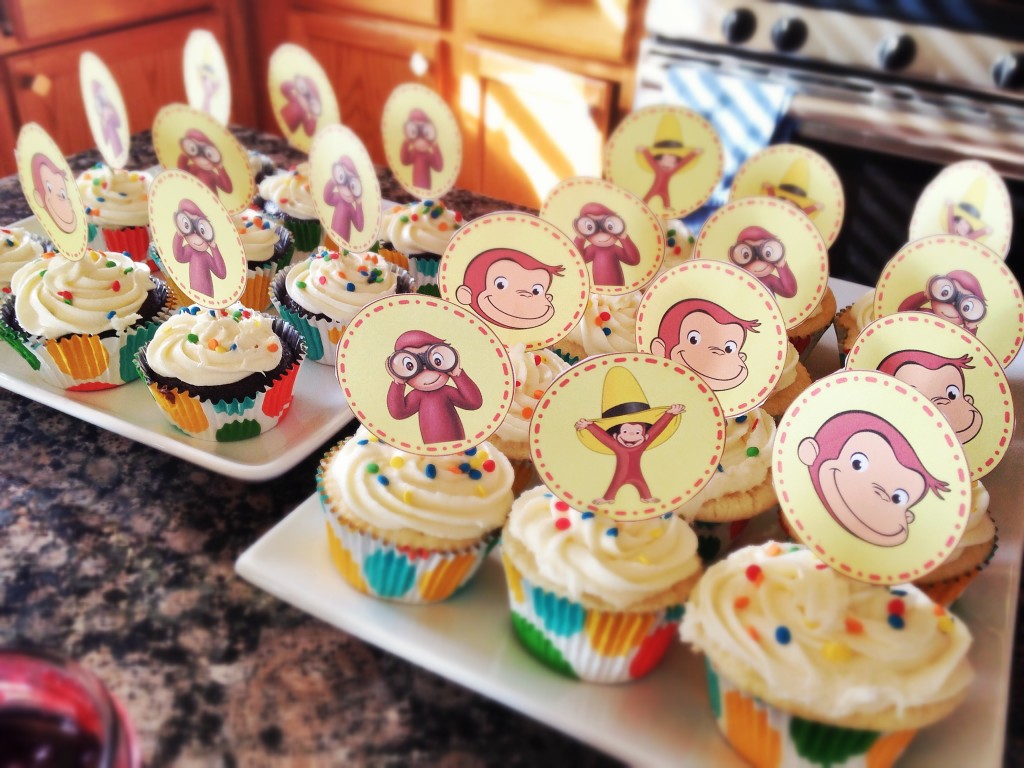 And since we had a Curious George themed birthday, I thought a Banana Split Bar would be fun to have.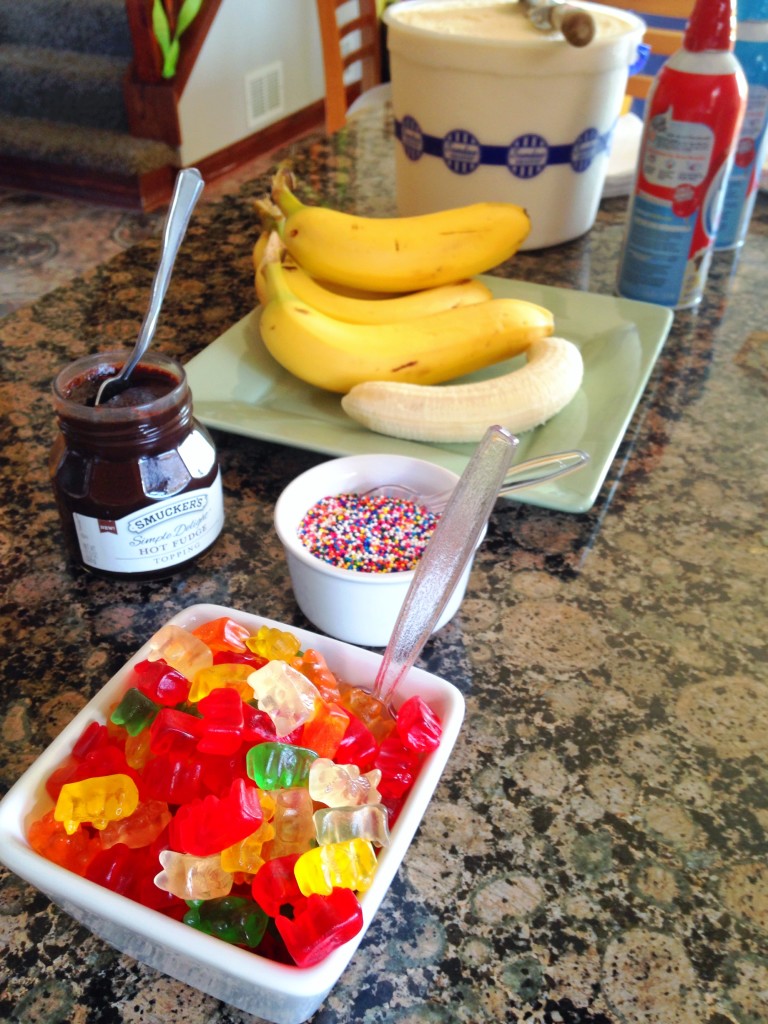 This also was a huge it! And it was super easy for me because everyone dished up their own ice cream. Toppings included Chocolate Fudge Topping, cherries, whip cream, sprinkles, gummy bears and bananas. I also had vanilla wafers, but totally forgot to put them out!
Whew! That's a lot of food. But we had 24 people to feed. And thankfully, my family pitched in to bring some of the appetizers and sides.
What about you? What are some of your favorite party foods? Please share!!
You May Also Like:
A Simple Curious George Birthday Party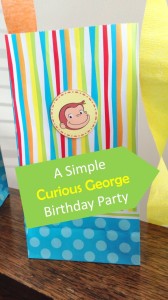 by

Related Posts via Categories