Jump to recipe
Valentine's Day is just around the corner. So today I wanted to share with you a sweet little treat and a FREE Valentine Printable.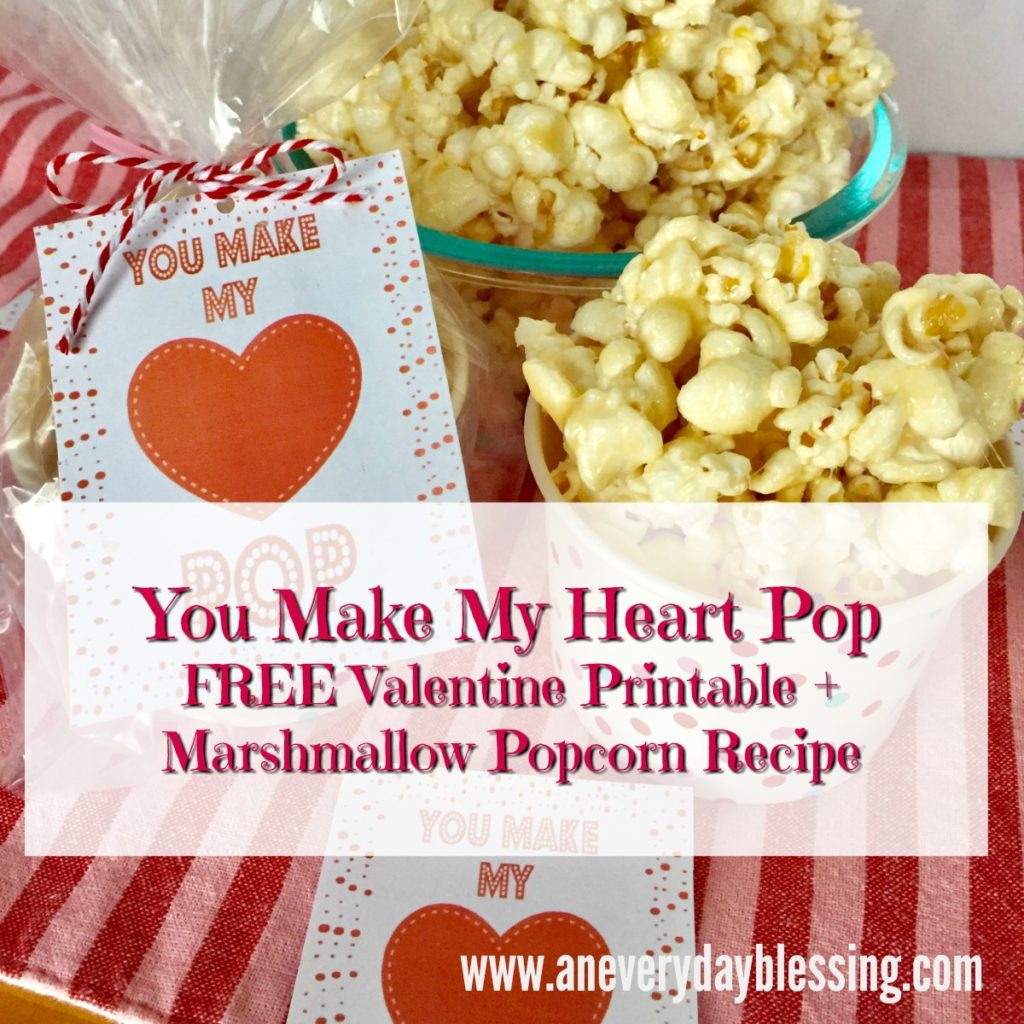 Click the image below to grab the free Valentine! Print it and attach to little bags or cups of Marshmallow Popcorn (recipe below).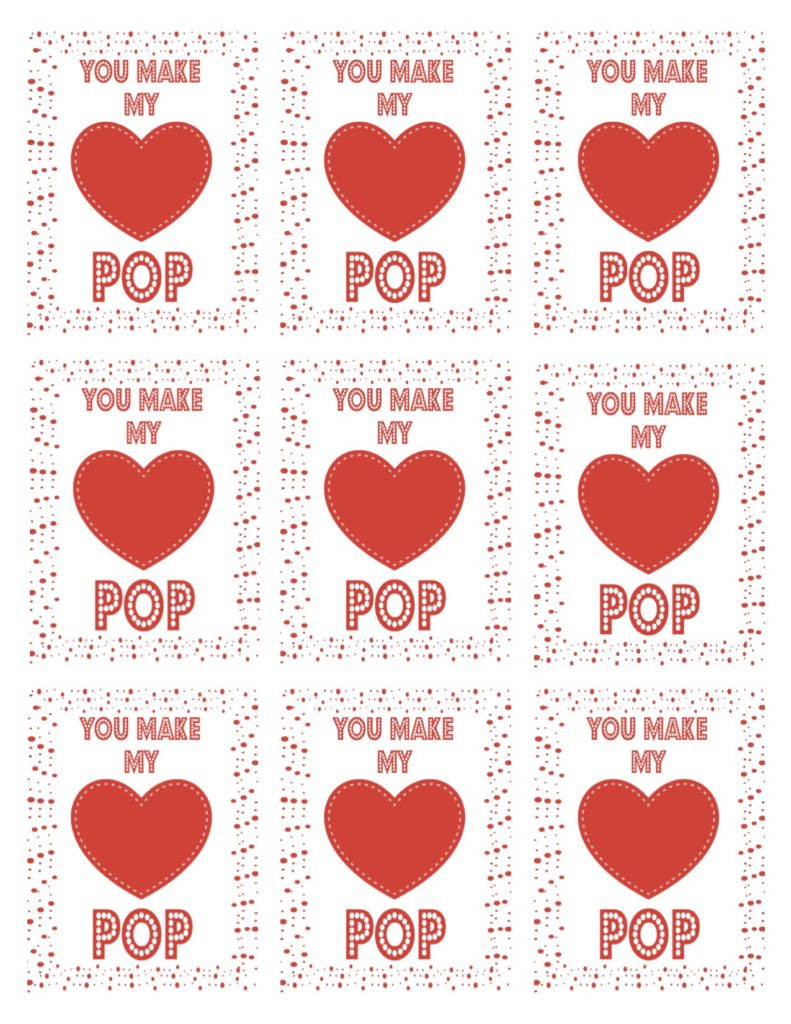 You Make My Heart Pop (FREE Valentine Printable)
This Marshmallow Popcorn is super easy and so very yummy. I added a little salt to this recipe, because I like a sweet and salty combination. You won't be disappointed! I freshly popped our corn in an air popper. If you use microwave popcorn, it may not need the salt. But I wouldn't know. My family loves our air popper and rarely makes microwave popcorn. I'm sure you will love this sweet little treat as much as we do.
Ingredients
9-10 large marshmallows (or about 1 1/3 cup to 1 1/2 cup mini marshmallows)
1/2 cup butter
1/4 cup brown sugar
1/4 tsp salt
12 cups popped popcorn
Instructions
Place butter and brown sugar in a medium size bowl. Microwave for about 1 1/2 to 2 minutes.
Add salt and marshmallows to the bowl. Microwave for an additional 1 1/2 to 2 minutes, until marshmallows are melted. Stir well.
In a large bowl, pour the marshmallow mixture over the popcorn. Gently stir to coat. Let cool before handling.
© 2023 Copyright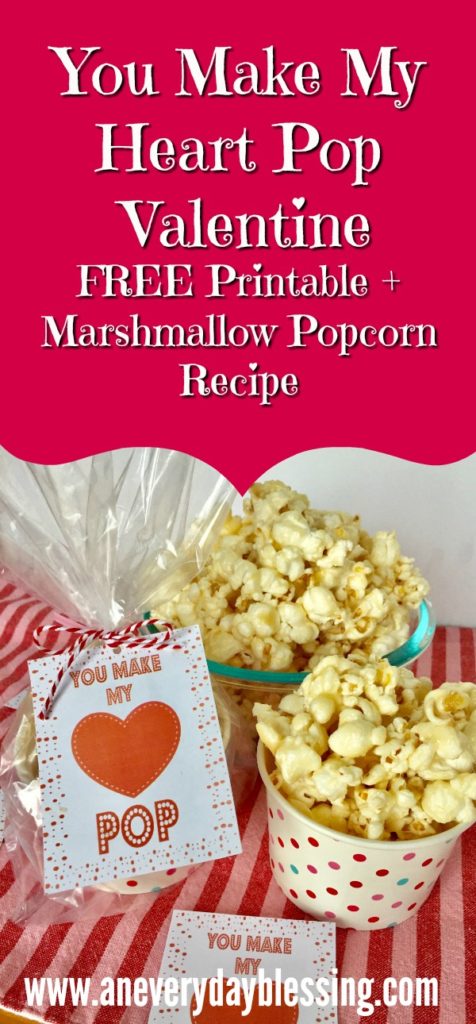 You May Also Like
Secret to the Perfect Rice Krispie Treat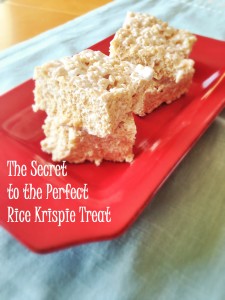 by

Related Posts via Categories