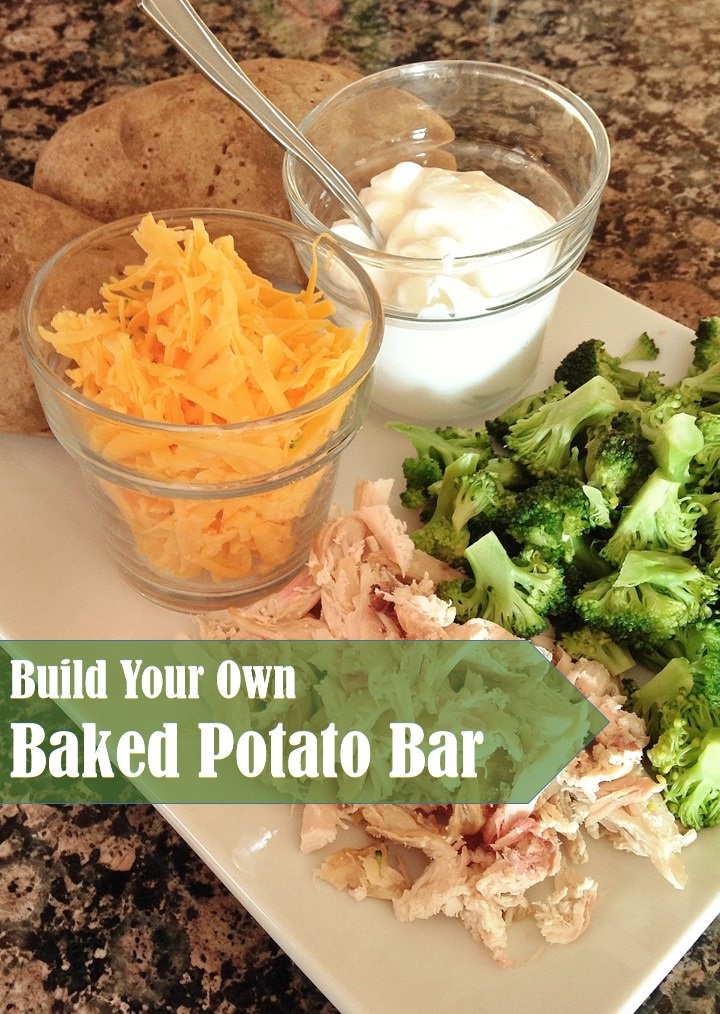 Simple. It's how I plan my meals.
I don't do complicated. Complicated simply takes too much time, and time is a precious commodity.
When it comes to my meal planning, I create a simple menu plan. Dishes with few ingredients. Meals that have "normal", easy to find ingredients. Dishes that take very little time or effort to make.
So today I thought I would share an ultra simple dinner idea…
Build Your Own Baked Potato Bar
It's nothing really new. It's simply an easy weeknight dinner idea that is easily forgotten about, at least in my home anyway. At the same time, there are so many possibilities of what you can top on the baked potato. And it is a fantastic meal if you have picky eaters because they can put on whatever toppings they like!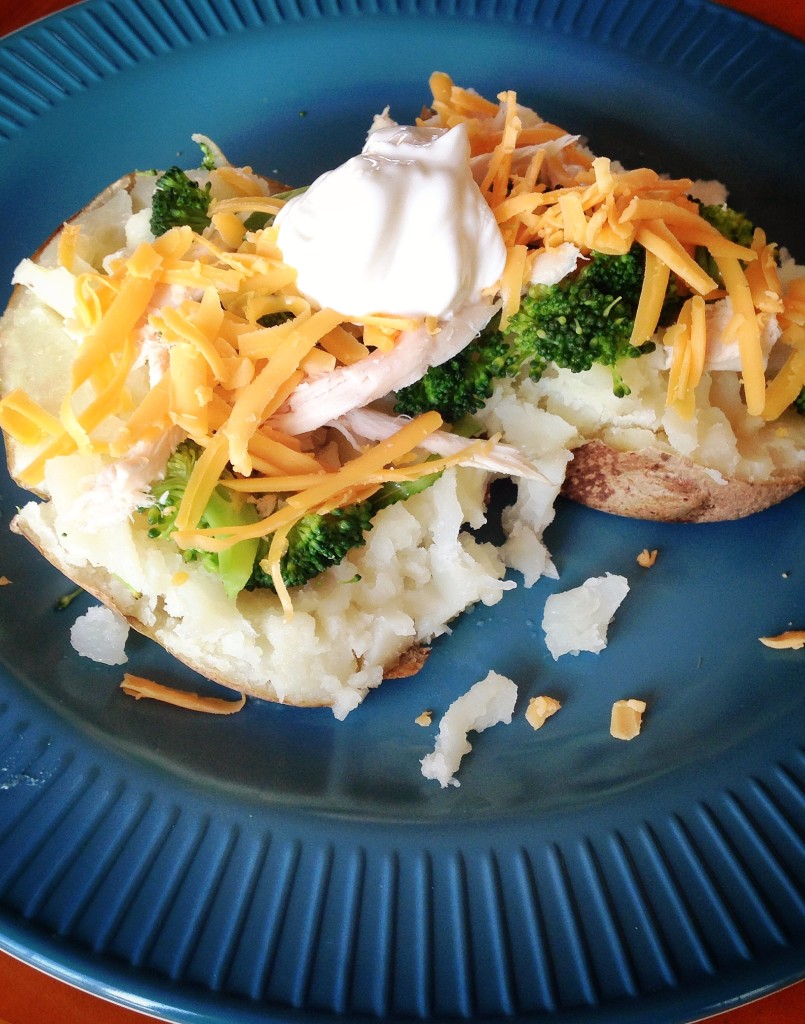 I recently did this with my toddler for dinner one night and he absolutely loved it. On top of that, we were able to use up some leftovers in a "new" way. Here are some of my ideas:
Build Your Own Baked Potato
One russet potato per person
Olive oil
salt and pepper
Easiest Cooking Instructions:
Wash potatoes thoroughly. Place potatoes in a slow cooker. Cook on low for 6 to 8 hours, or until potatoes are tender.
Baking Instructions
Heat the oven to 400 degrees. Line a baking sheet with foil.
Wash potatoes thoroughly. Puncture each potato several times with a fork.
Season the potatoes by lightly brushing the potatoes with the oil (or rubbing it on with your hands). Sprinkle with salt and pepper.
Place potatoes on baking sheet a few inches apart. Bake for 50-60 minutes, turning every 20 minutes or so. The potatoes are done they feel soft on the inside when you prick them with a fork.
Top potatoes with desired toppings.
Topping Ideas
Butter
Sour cream
shredded cheese (any flavor you like)
steamed broccoli
crumbled bacon
leftover chicken, shredded or cut into small pieces
Ground Beef (perfect if you have leftover taco meat!)
black beans

by

Related Posts via Categories