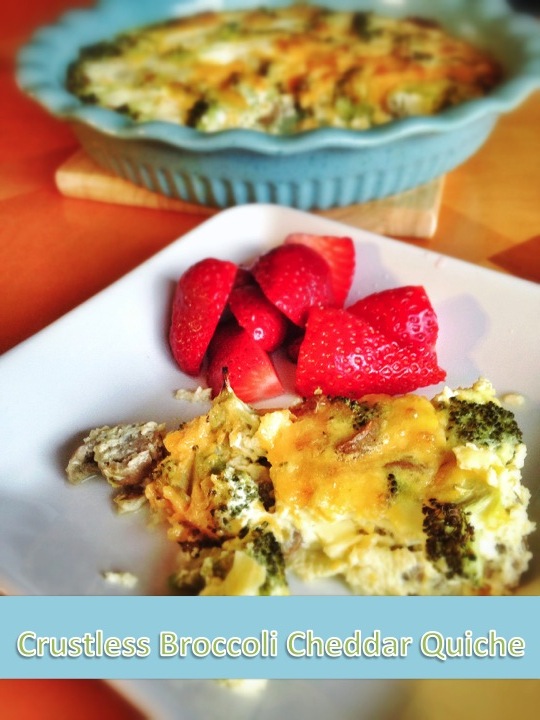 My family loves breakfast food. We love it so much that we often eat it for breakfast, lunch and dinner.
One of my favorite breakfast dishes I like to make is a quiche. It's so simple to make. It takes little effort and can be whipped up in no time at all. I can easily toss in a vegetable, even for breakfast, and my son and husband will still eat it.
Currently, my favorite quiche is this Crustless Broccoli Cheddar Quiche.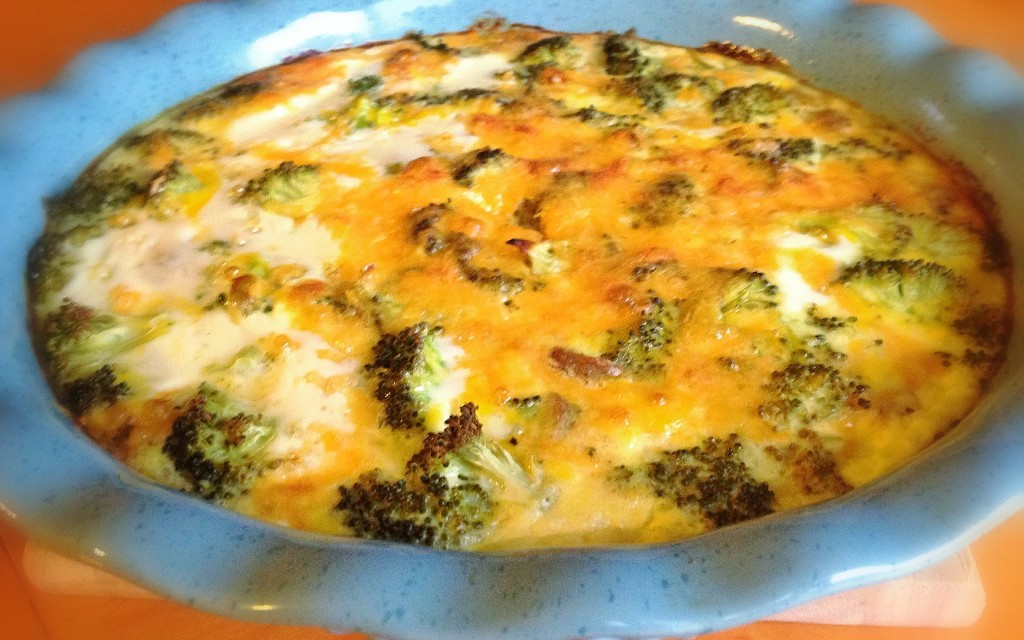 Yes, you can easily add a crust to it, and it will still be delicious! Maybe even more delicious. But I don't always want to take the time to make a pie crust. And recently I started a gluten free diet, so a crustless quiche it is. Who needs the extra carbs anyway?
Crustless Broccoli Cheddar Quiche
6 large eggs
2 cups broccoli, cut into small pieces
1 10 oz package of Brown & Serve breakfast sausage, thawed
1 cup cheddar cheese
1 1/2 cups milk
Directions
Preheat oven to 375 degrees. Grease a large pie plate.(You'll want a deep pie plate, otherwise the mixture will bubble over
Cut sausage and broccoli into small pieces. Place on bottom of pie plate. Sprinkle with cheese.
In a bowl, whisk together eggs and milk. Pour over the sausage, broccoli and cheese.
Bake for 30-35 minutes, until eggs are settled and you can insert a knife into the center cleanly.
(I link to these blog parties)
Featured on:

by

Related Posts via Categories