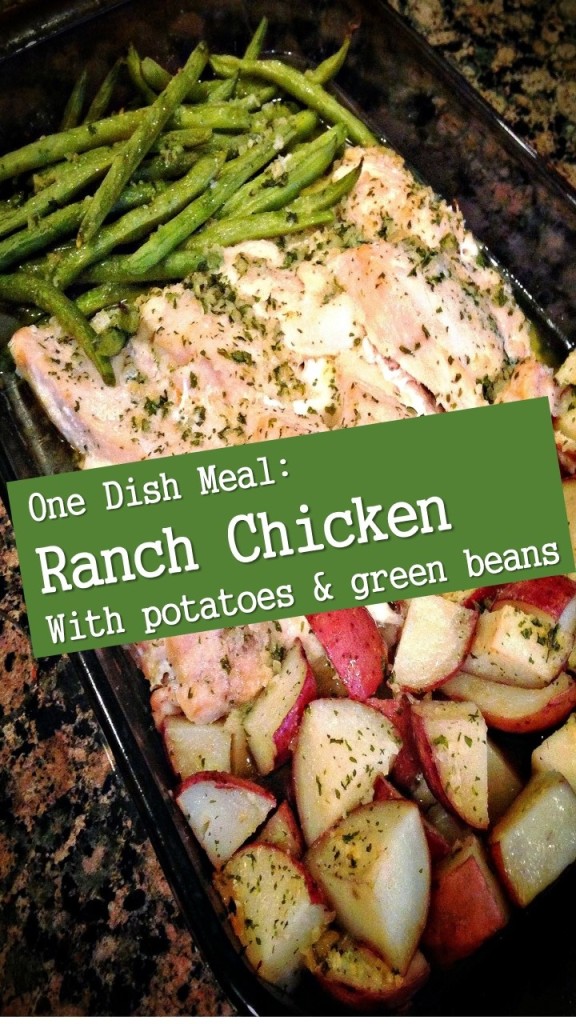 Do you love simple meals? You know, the meals with little prep and few dishes to clean up. Or how about meals that you don't have to keep a close eye on?
If your answer is yes, then this meal is for you!
Sometime last year I found a recipe similar to this on Pinterest, except that it used Italian seasoning mix. The one I found was simply a picture with the ingredients and directions in the description, but it didn't link back to any blog. Every time I made it I thought, "I wonder how this will taste with Ranch Seasoning?"
This past week I finally found out, and I ended up receiving rave reviews from my husband and son. What can I say! They are not always easy to please!! And I have to say, I like the ranch seasoning WAY better than the Italian seasoning.
This dish took all of 5 minutes to prep. The downside is that it bakes for an hour in the oven. The upside is that once it goes in the oven, you don't have to think about it until the timer beeps. Another pro is that it only has 5 ingredients. It can't get too much simpler than that.
Ranch Chicken with Potatoes & Green Beans
2 lbs boneless skinless chicken breasts

3 tblsp Ranch Seasoning mix (you may buy a seasoning packet or see below for recipe)

1/2 cup butter, melted

6-8 red potatoes

12 oz green beans (fresh or frozen)
Directions
Cut potatoes into bite size pieces and place into 1/3 of a 9×13 baking dish.

Depending on size of chicken, you may want to slice them into smaller pieces. I had 2 large chicken breasts that were rather thick. So I sliced them in half down the middle to make them thinner (so much easier than pounding them out), then I cut them again in half to make two smaller pieces from each half. So each large breast makes four smaller pieces.  Place the chicken in the middle third of your baking dish.

Fill up the remaining third of your baking dish with the green beans.

Sprinkle entire dish evenly with Ranch Seasoning. Pour melted butter over all the food.

Cover with foil and bake at 350 degrees for 1 hour.
Ranch Seasoning Mix
I use the recipe from Heavenly Homemakers
5 Tablespoons dried minced onions
7 teaspoon parsley flakes
4 teaspoon salt
1 teaspoon garlic powder
Mix together and store in an air tight container.
(I link to these Blog Parties)
You May Also Enjoy:
Secret to the Perfect Rice Krispie Treat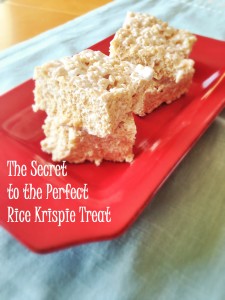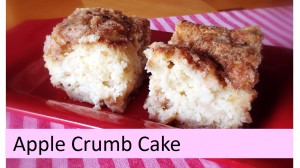 4-Ingredient Caesar Pasta Salad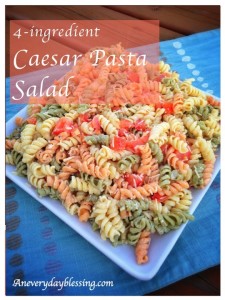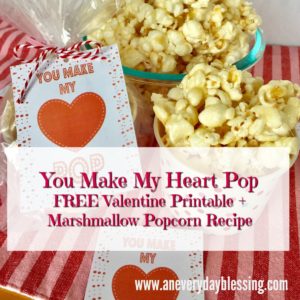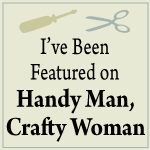 by

Related Posts via Categories