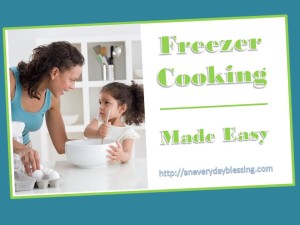 Today I am excited to share with you some of my favorite beef recipes. All of them are perfect for freezing. To make things super easy for me I make a double batch – one for dinner tonight and one for the freezer. One mess, one clean-up!
Beef & Cheddar Pot Pie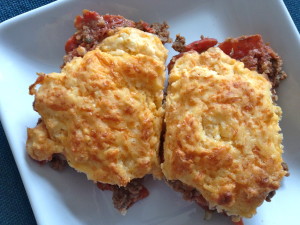 Meat Mixture
1 small onion, diced finely
1 1/2 lbs ground beef
2 14.5 oz cans of diced tomatoes, drained
1 cup beef broth
1/2 tsp salt
1/4 tsp black pepper
Biscuit Topping
1 1/2 cups flour
2 tsp baking powder
2 cups shredded cheddar cheese
1 cup milk
4 T butter
1/2 tsp salt
Directions
View full instructions here.
Weeknight Beef Enchiladas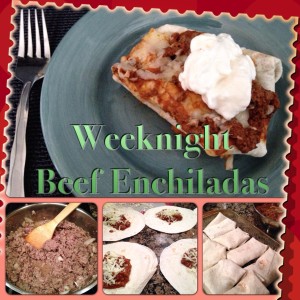 (Recipe from Southern Living. Serves 4)
1 lb ground beef
1 small onion, chopped
1 (10 3/4 oz) can tomato soup, undiluted
1 (10 oz) can mild enchilada sauce (or homemade)
8 (8-in) flour tortillas
2 cups shredded Cheddar cheese, divided
Directions
View full instructions here.
The Best Sloppy Joes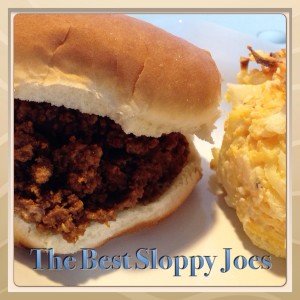 Recipe from Chef in Training. People LOVE these…even those who say they don't like sloppy joes!
2 medium onions, finely chopped
2 1/2 lbs ground beef
2 tbsp tomato paste
2/3 cup barbecue sauce
1/2 cup ketchup
1/4 cup Worcershire sauce
1/4 cup soy sauce
freshly ground black pepper
8-12 hamburger buns
(I also like to sneak in vegetables into my meat mixture. Finely diced carrots, celery and zucchini work great. I like to use my Vitamix food processor to chop them)
Directions
Cook onion and beef in a large skillet until beef is no longer pink. Drain the grease from the meat and place back into skillet.
Stir in remaining ingredients until meat is well coated. Bring to a boil. Cook until sauce is slightly thickened (about 4 minutes).
Serve on warmed hamburger buns.
To freeze: Let cool and freeze in a freezer bag or freezer-safe container. Thaw in the refrigerator. Place mixture in a large saucepan and reheat over medium low heat until heated through.

by

Related Posts via Categories