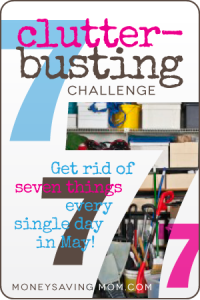 So this week I went through this cabinet, getting rid of things we don't use and packing the rest for our big move.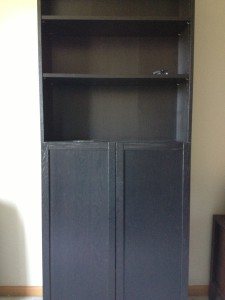 In that cabinet, I got rid of a good size stack of expired coupon inserts and store ads, several Rachael Ray magazines, a couple expired tea samples (how did those get in there?), some old CD's, and a couple laminate wood samples.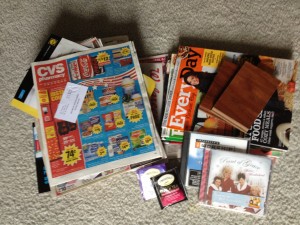 Do you have a cabinet where you hide some clutter? Why don't you go through it and see what you can toss today!

by

Related Posts via Categories