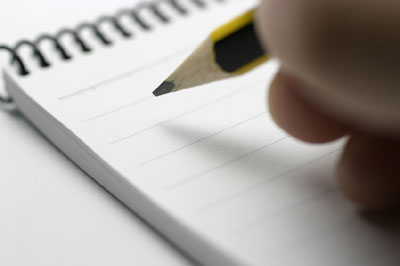 Lists. I love lists. They keep me on task. They help me organize my day. They give me a sense of accomplishment as I can cross something off of it.
Sadly, I think the last list I made (other than a weekly grocery list) was a Christmas shopping list. Somehow over the course of the last couple of months my daily or weekly "to-do list" was thrown out the window and the running list in my head is just not cutting it.
Yesterday I pulled out a notebook. Instead of writing a Daily Task List, I decided to write down the things I really need to get done and the goals I want to accomplish.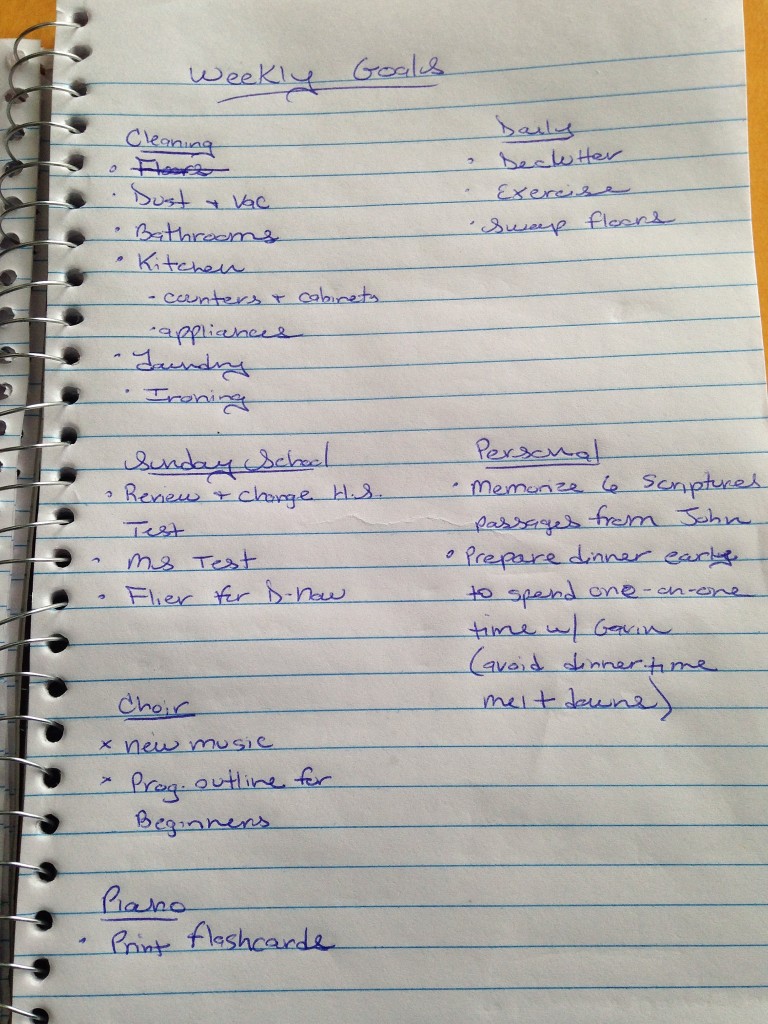 For me, the normal up keep of the home comes easy: the decluttering, cleaning bathrooms and floor, laundry (what can I say we need clean clothes). Yet, some of the extra things are sometimes difficult to fit in or I forget that I needed to do them because I never wrote them down. Hopefully having this list will help me this week!
Two of my biggest goals this week are:
1.  Memorizing SIX Scripture passages (or more) from the Gospel of John.  I take a Bible Institute class at my church. We have a test at the end of the month and I am sorely behind on my verses. So when I say passages, I don't mean verses. Each passage may contain anywhere from 1 to 4 verses. This will not be an easy task to accomplish!
2.  Reduce Pre-Dinnertime Meltdowns. Just so you know, these meltdowns are from my son! It never fails that he is the neediest while I'm trying to get dinner on the table. My goal over the next few weeks is to prepare dinner early so that I can spend time with Gavin doing things he wants to do instead of me trying to occupy him with random things while I'm attempting to make dinner.
I'll let you know how this all works out for me!

by

Related Posts via Categories