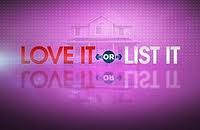 This is a bittersweet week. In less than three weeks we are moving into a new, bigger home. This week my husband and I began packing, and preparing our home for the rental market.
It has been a bitter week, because as I go through everything in our house, I am reminded that I am finally getting our current home to the way I want it…and I'm going to have to start all over!  A little over a year ago, right before the arrival of our son, I redid the Master Bedroom. The entire house is officially painted in the colors I want. While not everything is organized the way I would like it, I know what I want to get it the way I'd like it to be.
And here's the biggest reason I'm a little upset about moving. Right before my son turned one, I FINALLY finished decorating his bedroom.  It took me three weeks to get this owl decal up – and we can't take it with! (Although I am welcome to any suggestions as to how we might be able to get it off the wall and stick it back up in the new home!)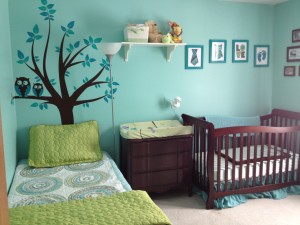 And it's a sweet week because I am doing something I LOVE to do:  declutter and purge.  Nothing, and I do mean nothing, is safe in this house!  We have a garage sale coming up soon, so all is up for grabs. Better yet, my husband is willing to purge some things too. Having to pack allows me to go through absolutely everything we own and ask the question, "Should I keep or toss?"
Tuesday night we began removing furniture from our living room and "dining room", opening up the space in hopes to make it look bigger to those who come through for rental showings. As we decluttered these rooms, we joked that we should "Love It or List It". We loved the clean look.  What a difference it made by removing a bookshelf from the living room, and a table from the "dining room" (some in our neighborhood use the space as a family room).
If something changed and we ended up staying in our current home, we may not put these items back. Afterall, how often did we really use the books off the bookshelf? And the dining room table…well, it just collected junk, which in turn just aggravated me anyway.
Summer is coming. The Garage Sale season has started. So whether you are moving or not, now is the time to start going through things and asking yourself, "Should I keep or toss?"

by

Related Posts via Categories