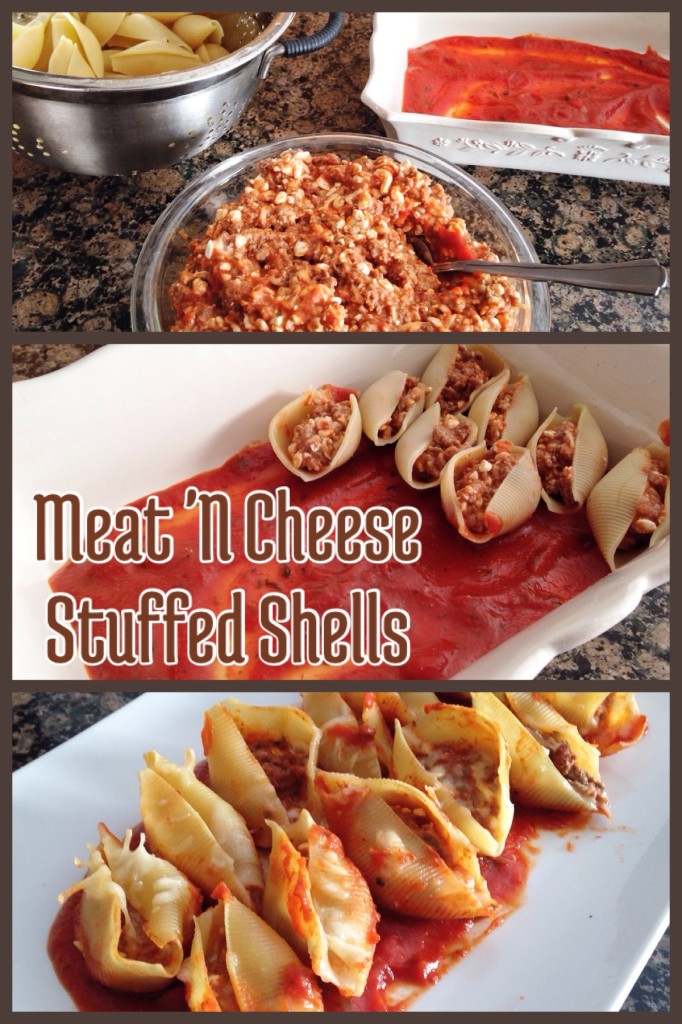 This past Valentine's Day I wanted to make something special for dinner for my husband. Typically, I make Raspberry Chicken for our Valentine Dinner, but I had recently made that. I needed to figure something else out.
Stuffed Shells is THE dish my husband asks for on his birthday. However, his birthday is just a couple days after Christmas and we usually have a lot going on with family being in town. So the last few years we have gone out for dinner on his birthday, and the stuffed shells never got made.
This year I decided that Stuffed Shells would be the perfect Valentine's dinner. And it was. My husband was so appreciative I took the time to make this meal for him.
We love this recipe for two reasons. First, it has meat. Most (if not all) stuffed shell recipes I see are filled with ricotta cheese. Which brings me to the second reason. I use cottage cheese instead of ricotta.
I know, I know. Don't hate me all you ricotta cheese lovers. It's just not our favorite. And actually my husband really doesn't like it. The cottage cheese just brings a nice, creamy texture to the dish though. So don't knock it until you try it!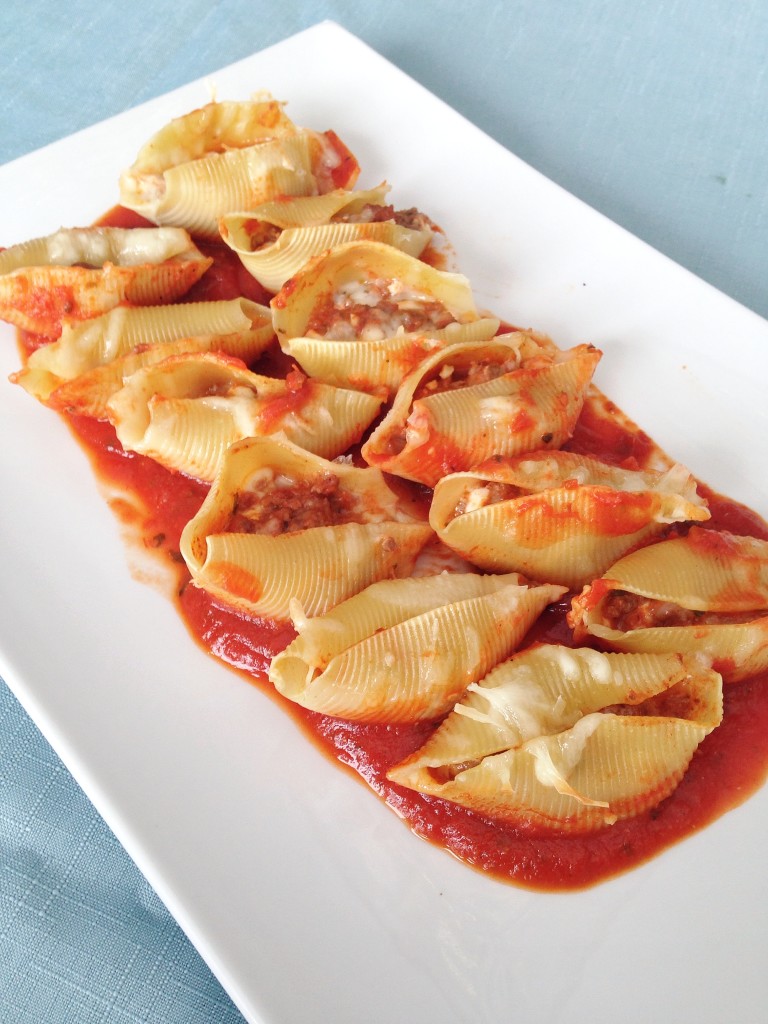 (And for all you dairy-free people, simply omit the cheese all together and add a little sauce to the meat).
Meat & Cheese Stuffed Shells
12 oz box of Jumbo pasta shells
1 lb lean ground beef
1/2 lb ground Italian sausage
2 cups cottage cheese
2 cups shredded mozzarella cheese, divided
2 24 oz jars of spaghetti sauce
salt and pepper
Directions
On the stove, bring a large pot of water to boil. Add jumbo shells and cook for about 8 minutes until shells are tender. Drain water. I then like to rinse shells in cold water to keep them from sticking and make them cool enough to handle.
In a large skillet, brown ground beef and italian sausage until no longer pink in the middle.
In a large bowl, combine 1 cup of mozzarella cheese, 2 cups spaghetti sauce, 2 cups of cottage cheese and browned meat. Mix until fully blended. Add salt and pepper to taste.
In a 9 x 13 baking dish, spread 1 cups of spaghetti sauce on the bottom. Fill each shell with about 2 tablespoons of meat mixture. Be sure not to overstuff them. Spoon 2 cups of tomato sauce over the stuffed shells and sprinkle with remaining 1 cup of cheese.
Bake at 350 degrees for 30 minutes, until the shells are heated through and cheese is a bubbling golden brown. Serve with extra spaghetti sauce.
I link to these Blog Parties!


by

Related Posts via Categories