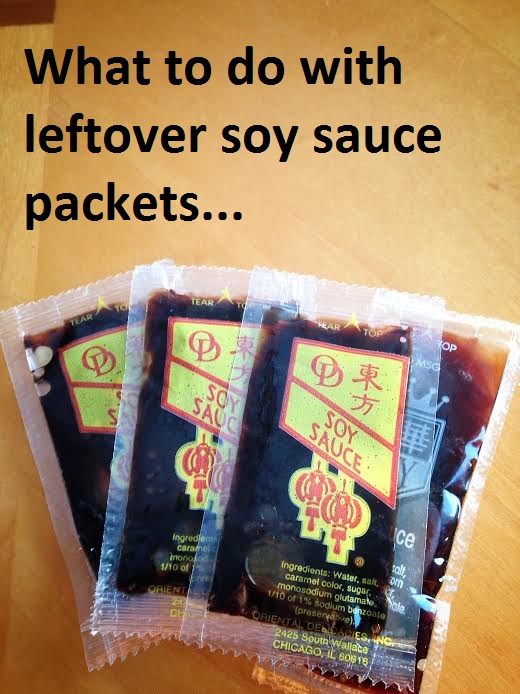 What do you do with your extra Soy Sauce packets you get when you order Chinese take-out? Do you throw them away? Do they sit in your pantry or refrigerator for months on end until you either use them or finally toss them?
In this past month, I have made several recipes that needed only a teaspoon or two of soy sauce (one being Raspberry Chicken). The first recipe that I needed just a bit of soy sauce, I went to the fridge to pull out the bottle and realized I didn't have any left.
The last thing I wanted to do was run to the store for a bottle of soy sauce, especially when it was all of zero degrees outside. So I stood in front of the refrigerator for a minute trying to think of what  I could substitute. Then I remembered we had just had Chinese.
Enter soy sauce packets.
Soy sauce packets have about 2 teaspoons of soy sauce in them, making them perfect for all the recipes that call for just a bit.  They come in handy when you're in a bind, or maybe soy sauce isn't a usual staple you have on hand.
So next time you order Chinese, stock up on those soy sauce packets. You never know when they might come to your rescue in the kitchen!
I link to these Blog Parties!

by

Related Posts via Categories