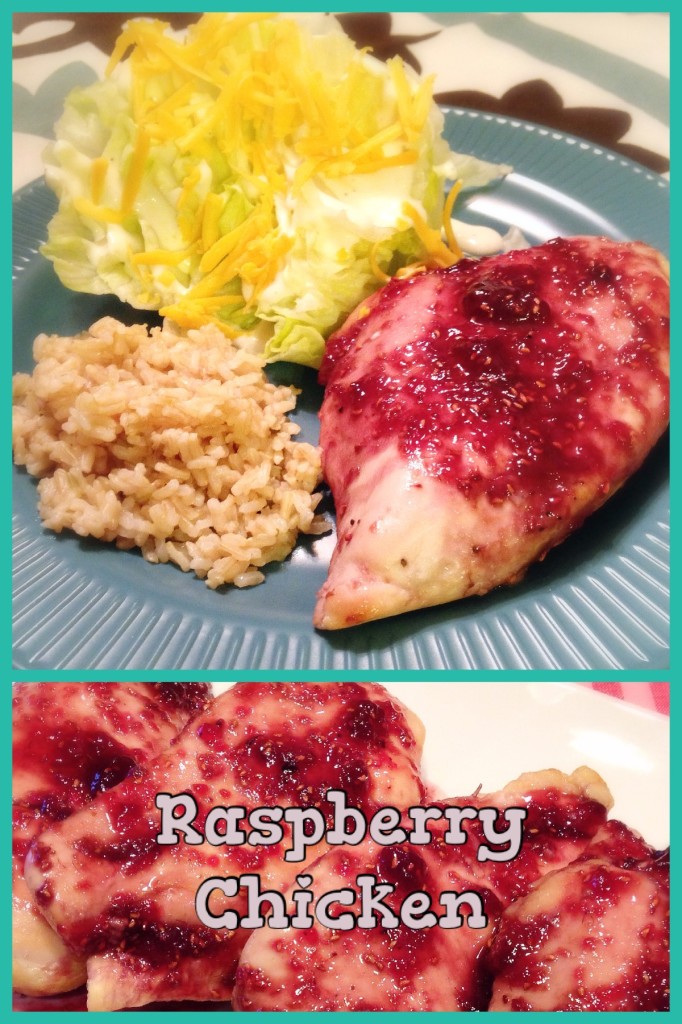 Raspberry Chicken. A family favorite recipe that some how I forget how good it is until I make it again.
I'll never forget the first time I made it. It was before I was married, my parents were out of town, and it was up to me to prepare meals for my youngest brother and one of my sisters. When my brother heard I would be making "Raspberry Chicken" for dinner, he complained and whined about it. Who puts a fruit on chicken? He thought it would be awful.
Then he took one bite of it and he declared it to be "the best chicken ever!"
Today it is the dish I make when my brother comes over for dinner. It is my go-to recipe for a romantic dinner at home and often on the menu for Valentine's Day.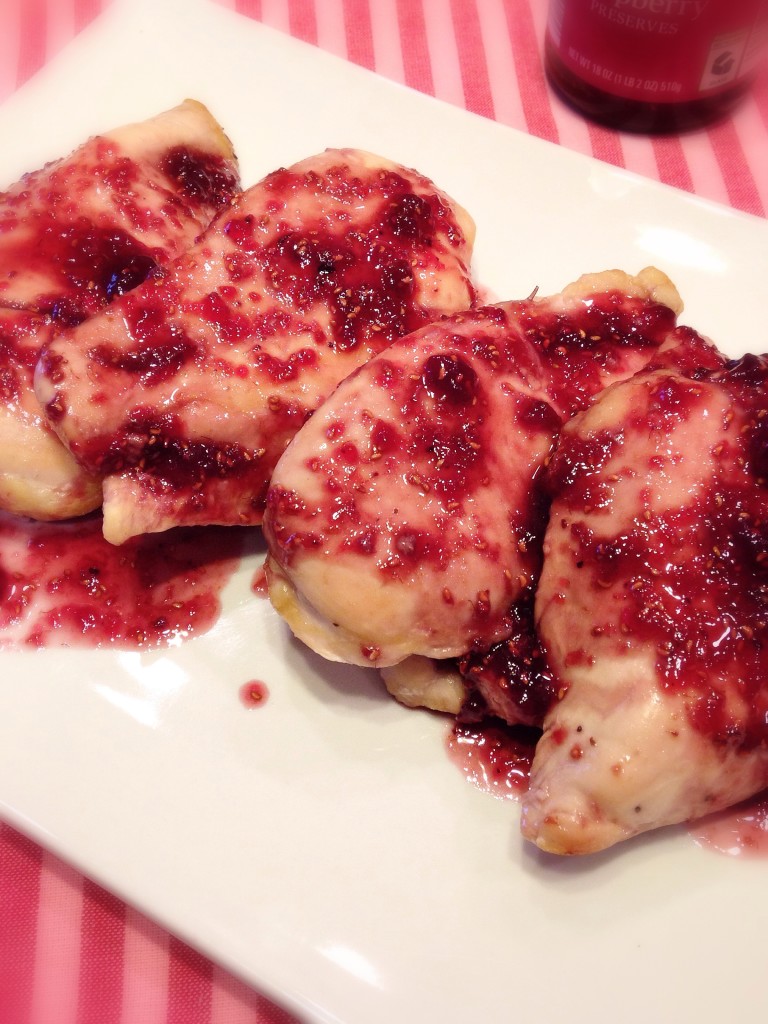 The last time I made it, my son kept asking for more…which is huge because he doesn't always like chicken.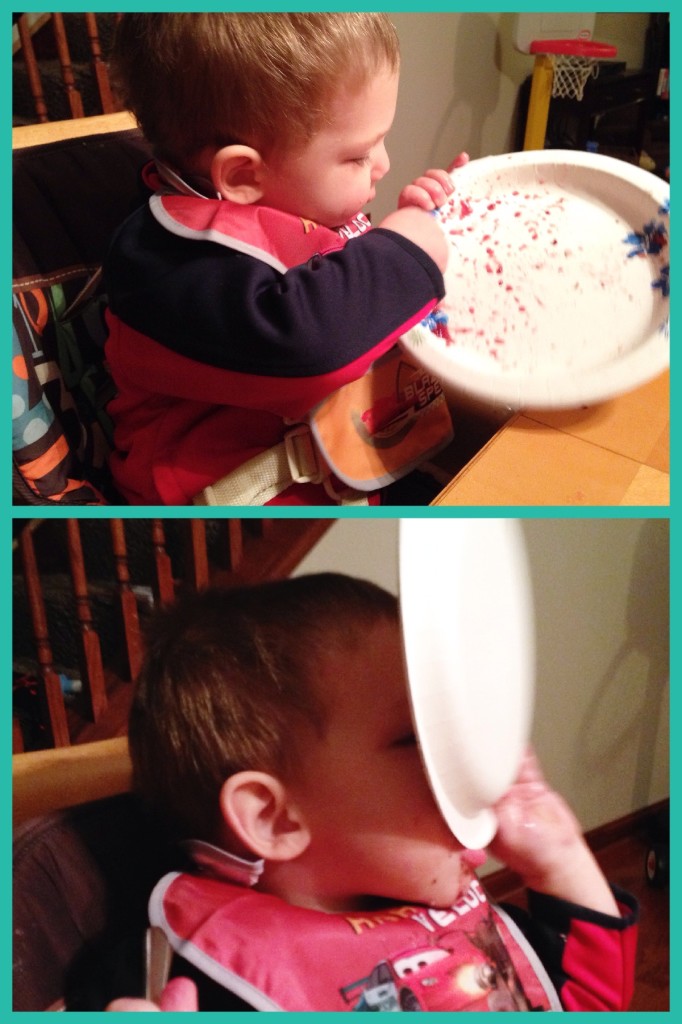 It was so good, my little guy was licking his plate when he finished.
So try it. This just might be your new favorite dish too.
Raspberry Chicken
Marinade
1 cup raspberry vinaigrette
1 tblsp minced garlic
2 lbs boneless skinless chicken breasts (roughly two large or 4 small)
Sauce
1/2 cup seedless raspberry jam
1 1/2 tsp lime juice
1/2 tsp soy sauce
1/8 tsp garlic powder
Directions:
If you have two large chicken breasts (roughly a pound each), cut them each lengthwise in half so you have four pieces of chicken.
Place chicken in a large Ziploc bag. Pour in vinaigrette and minced garlic. Seal bag and turn to coat the chicken. Refrigerate for 1 hour.
In a bowl, combine the jam, lime juice, soy sauce and vinaigrette and garlic powder. Mix until blended. Set aside.
Preheat oven to 350 degrees.
Drain and discard marinade. Place chicken on pan. Bake for 30-35 minutes, or until chicken is no longer pink in the middle. Brush chicken with raspberry sauce and serve.
You may click here to see a list of Blog Parties I link to!

by

Related Posts via Categories