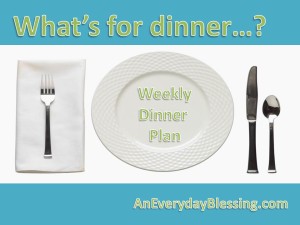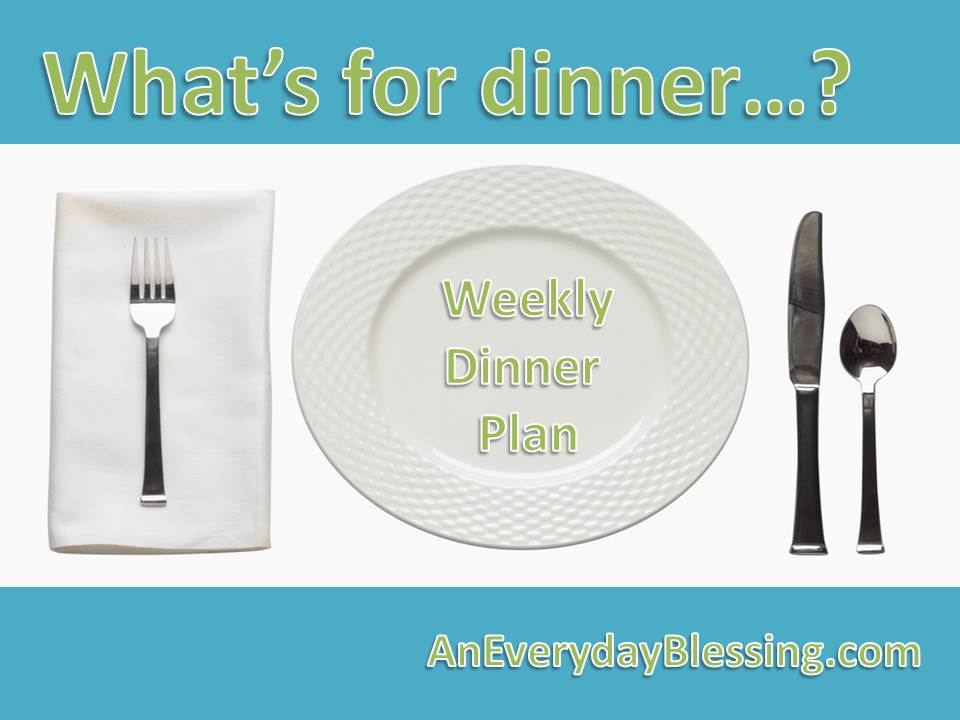 Well friends, I don't know about you but this next week I think I am just going to hibernate. When I look at the weather and see a "high" of -11 (yes, that's right negative eleven), I think it's a great time to just not leave the house. It's either that or I jump on a plane to visit my brother in Florida – which I am highly tempted to do.
Along with these frigid temperatures, I am happy  to pull out the comfort foods…as well as look for any and every reason to turn on the oven for added warmth!
Thursday: Leftovers (we had leftover Chicken Fajitas from Monday)
Friday: Homemade Pizza
Saturday: Undecided!
Sunday: Baked Pineapple Chicken with brown rice and homemade biscuits
Monday: Broccoli Cheese Soup served with rice and crusty bread
Tuesday:  Beef and Cheddar Pot Pie with Italian Potatoes & Green Beans
Wednesday: To be determined

by

Related Posts via Categories