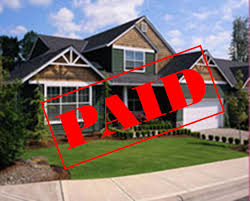 Today's blessing comes with a little story!
Yesterday as my husband and I were driving, he had on talk radio. One of the talk show hosts was complaining about his wife – on national radio. Apparently, his family had just moved over the weekend. He went on to say that he had taken care of "everything": the mortgage, the closing, finding movers. He was the one who "paid for the house".
As the man continued with his story, he shared how his wife had texted him, frustrated that he was on the golf course while she was trying to unpack and pick up the kids from school.
This guys response to her? "PAID FOR THE HOUSE!"
Then, on another day she had asked him to be home as they had DirectTV coming to set up their satellite tv. She needed to pick up the kids from school and couldn't be in two places at once. This husband responded to her by once again saying "PAID FOR THE HOUSE!" Instead her mom ended up going to pick up the kids from school.
Having just moved this June, I am so blessed with a husband that took his responsibility of buying our house with pride. My husband was the one who diligently looked for a new home for us, he researched the mortgage and dealt with the agent. My husband called the insurance company to change our homeowners insurance, contacted all the utility companies, and setup the appointment for our internet provider to come out. He even felt bad that he couldn't be there when the technician came out.
Never once during the moving process, or even now, has my husband ever arrogantly or rudely said, "paid for the house". Since we are a one income family, he technically did  "pay for the house", but the entire process has been a joint effort. We each took responsibilities in different areas. I am so blessed that we have a marriage that works together as a team!
As we finished listening to this talk show host ranting on his wife, I leaned over and squeezed my husband's arm  saying, "Thank you so much for not being like this man."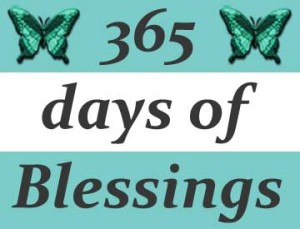 How are you blessed today? Please share in the comments or on An Everyday Blessing's Facebook page!

by

Related Posts via Categories