This week I'm sharing tips on how you can earn Swagbucks to help you earn money and gift cards without leaving your home. If you missed the first post, you can check it out here!
After a week of limited Internet access, I am back and excited to share with you a few more ways to earn money through Swagbucks.
Tip 7: Shop & Earn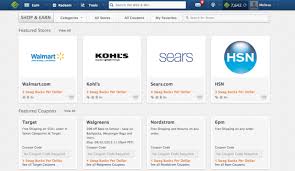 Swagbucks features many stores where you can shop online and earn Swagbucks. Stores include places like Walmart, Target, and Kohl's to travel sites like hotel chains, airlines and resorts. It takes a few weeks for these Swagbucks to get added to your account, but it's always a nice surprise when they are finally added! If you're an online shopper, you'll definitely want to go to sites through Swagbucks!
Have you joined Swagbucks yet? If not, you can sign-up today!

by

Related Posts via Categories