This week I'm sharing tips on how you can earn Swagbucks to help you earn money and gift cards without leaving your home. If you missed the first post, you can check it out here!

Tip #6:  Get the Swagbucks App on your Smartphone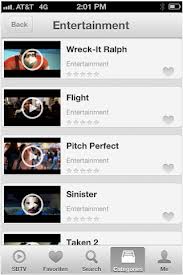 If you have an iPhone or Android, you can install the Swagbucks SBTV App for Free! If you're paying for a Smartphone, you may as well let it work for you a little bit. The iPhone app has a lot more to offer as far as videos go…but the Android will still earn you Swagbucks just the same.
With the SBTV app you can watch videos to earn Swagbucks. Every five videos is worth two Swagbucks. The great thing about this app is that videos automatically play the next one without you doing a single thing! You can earn a maximum of 50 Swagbucks a day through this app.
If this is the ONLY thing you do with Swagbucks each day, you can easily earn 1,500 a month (or $15 in gift cards). Not bad, right?
Have you joined Swagbucks yet? If not, you can sign-up today!

by

Related Posts via Categories