Last week I shared with you Why I Love Swagbucks. Earning money and gift cards from Swagbucks has really helped my family stretch our "gift" budget, as well as providing extra date nights. This week I'll be sharing with you ways you can easily earn Swagbucks.
Tip 1:  Use Swagbucks to do all your Internet searches
While you don't earn Swagbucks for every search, you will eventually earn Swagbucks. Typically, you'll earn anywhere from 6 to 12 Swagbucks at a time. There are times when you may earn 15, 20 or even 49 (I think that's the highest I have received). I usually earn an average of 20 Swagbucks through searches each day. You will know that you've earned Swagbucks because you will get something like this…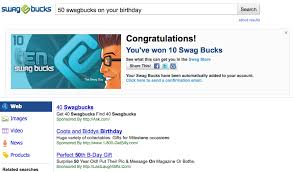 Tip 2:  Answer the Daily Poll
The Daily Poll is worth 1 Swagbuck, but they add up over the course of time!

Tip 3:  Do the NOSO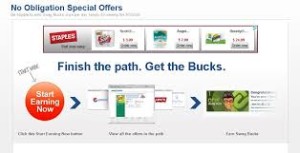 Under the "Discover" tab you may click on NOSO. This will lead you to a variety of "opportunities". Usually I just skip through them all, and at the end you will receive 2 Swagbucks.
Not a member of Swagbucks yet? You can join here! Stay tuned this week for more easy ways to earn Swagbucks.

by

Related Posts via Categories