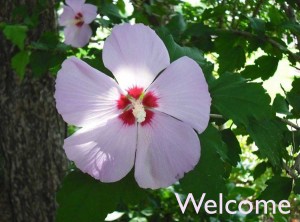 Over the past couple of years, Farid and I have talked about starting a blog "one day". That day became reality this January when we started discussing blog names. Before I knew it, Farid had purchased a domain name and we began designing this blog.
Initially, we thought we would start an adoption blog. We could share our personal adoption journey, why we chose adoption, what the process is, how adoption affected our lives. We could answer all the questions people ask us, or the ones they think about and don't ask.
Then we thought about questions people ask us all the time. How do you menu plan? Can I have the recipe for…? How can I save money grocery shopping? How do you set up your budget? Does the cash envelope system really work?
So today, we invite you into our home as we share about our life. Sit down, relax, enjoy a cup of hot cocoa and feel free to ask us the questions you have. After all, if one person has a question, it's likely that others have the same one.
In the meantime, we look forward to sharing with you why I love to menu plan, fun menu planning ideas, why having a budget is so important, and a few of my favorite quick freezer meals to have on hand. This Thursday we are excited to share our first adoption story!
We count each day a blessing, even the difficult ones, and we look forward to sharing these blessings with you.

by

Related Posts via Categories